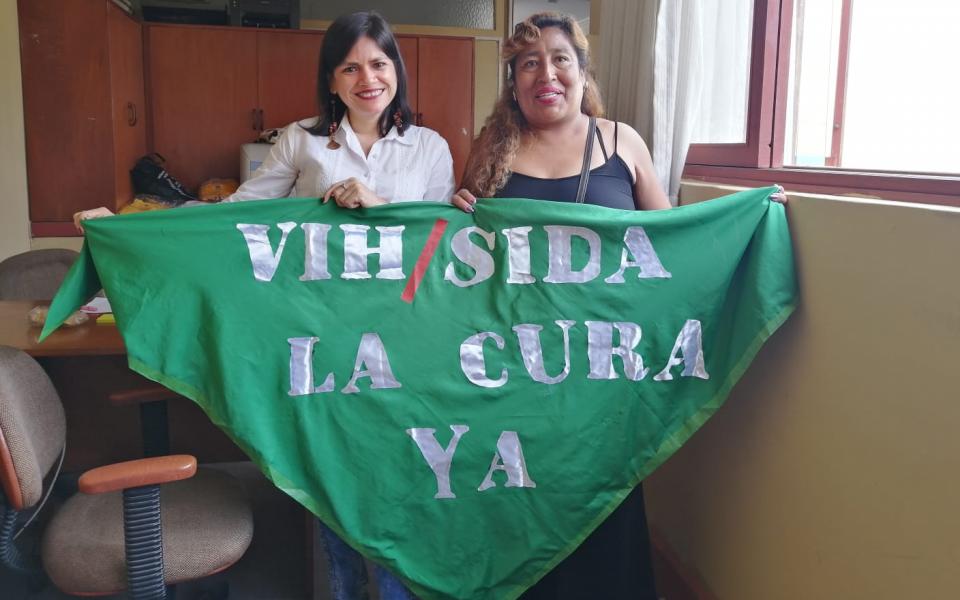 On December 1, the Public Fair was held at the Acoustic Shell of the Children's Park of the city of Piura, Peru on the occasion of World AIDS Day.
The motto of the fair was "The Voice of the Affected Communities Make the Difference".
This fair is intended to provide information about HIV with the participation of organizations of people living with HIV, organizations of the LGBTI community, the municipality of Piura, and the regional government. Also participating were members of the URI Cooperation Circle (member group) Lima in the Interreligious Forum for Human Rights.
The fair had an attendance of more than 500 people, with stands (provided by the municipality of Piura) of information available to the public from 3 to 7 PM. The fair culminated in a presentation by two musical artists who, through their songs, promote the importance of healthy lives.
The event began with an ecumenical paraliturgy led by the Global Counselor, Rev. David Limo, and a candle lighting and memorial for people killed by AIDS, with the lighting of candles for children who are from families affected by HIV.
---
Click the yellow arrows to scroll through the photos in the slideshow below.