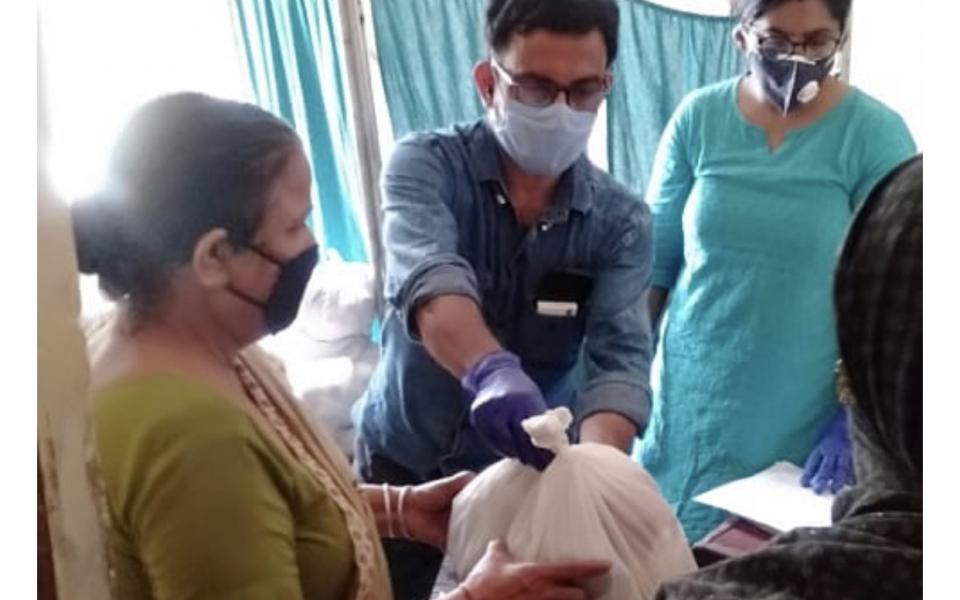 Written by Masoom Grover, Content Development Intern - URI North India & Afghanistan
Forty-five-year-old Nasreen recalls being destitute of not being able to feed her children. She narrates how her family couldn't turn towards other people in the community as everyone was fighting their own problems in the Covid-19 crisis.
A daily wage labourer, Sabo who is sixty, feels elated by the respect given to her. She blesses the kind souls who are willing to help her and her family through these tough times.
A thirty-five-year-old widow, Sajiya who has no means to keep the bellies of her kids full during the lockdown recollects the benevolence of the volunteers and expresses her gratitude.
These three women and many more are not characters out of a fiction novel. They are our helpers, labourers, cleaners, and house-helps who today, under the national lockdown, are struggling to keep themselves and their families afloat. For them ​"quarantine cooking" is not a luxury rather a necessity, not just to flaunt their skills on Instagram but to fill their bellies every night before they go to sleep.
Today, where survival is at stake and the entire humankind faces the possibility of extinction, the only wave that keeps all of us from drowning into the depths of jeopardy is the feeling of togetherness, selflessness and compassion. And in the midst of such a strenuous environment, there are various organizations and communities that are stepping up to follow this path and support the marginalized segments of society ranging from daily wage workers to migrants, refugees, city makers and so far as street animals who have been left unattended. Among one such group are these women we talked about, the marginalized FSPs, who remain unnoticed.
In India, on an average, out of 87.8 lakh people who are the victims of substance use, there are over 8.5 lakh People Who Inject Drugs (PWID). Out of these, over 70% of PWIDs are found to be sexually active with their regular Female Sex Partners (FSP) usually being their spouses or girlfriends. With a meagre condom use of merely 15.9%, these FSPs become highly vulnerable to the risk of transmission of HIV, HCV and other sexually transmitted infections. (STI)
During times like these, where the pandemic is affecting the people globally, sections of society like the marginalized FSPs themselves, become exceedingly vulnerable to the havoc, more so because their burdens are not just defined by the pandemic, but also by the gender norms in and around their respective societies. COVID-19, followed by the lockdown has exposed these bordered women to a bunch of disparities which have disrupted not only their physical health but also their mental well being. These women not only face the sole encumbrance of taking care of the entire household, including the children and the senior members of the family but also fall prey to the grave situations of domestic violence and physical & emotional abuse. With health and social welfare services being prioritized to bout the pandemic and distress caused by it, these women's health services especially sexual, reproductive and mental are being rattled. This has in return caused an adverse impact on their access to food, nutrition, appropriate medication and sanitary commodities.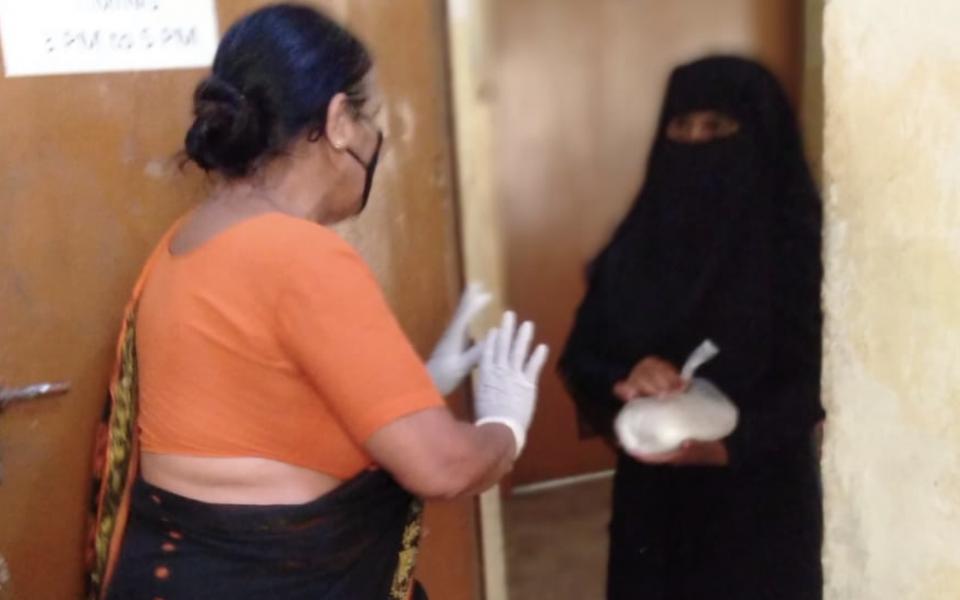 In the wake of this situation, United Religions Initiative (URI), Turn your concern into Action (TYCIA) along with Alliance India, various faith-based organisations and individuals have come forward to provide a helping hand to these marginalised FSPs. Uttar Pradesh and Delhi, the largest and the third-largest states with one lakh and 86 thousand PWIDs respectively, have become the hotspots of the aids provided by these organizations. In the wake of the pandemic causing national lockdown, the network of URI has been trying to mobilize supply kits containing grocery - rice, flour, cooking oil, lentils, salt, sugar, spices, vegetables and sanitary napkins to over 220 FSPs and PWIDs in Sundar Nagari, east Delhi and to around 70 odd PWIDs in Lucknow and Gorakhpur.
Furthermore, in the midst of religious uproars in the country acts like these where organizations with diverse sets of faith traditions come together to work towards a greater cause, come across as glimmers of hope in the fight against the paradoxes of perceived and real fear of communalism. These organizations put across the idea of ​Seva ​or selfless service which has been a core idea of every religion. The proverb of '​dharma nahi sikhata aapas mein bair rakhna' has been immortalized by such actions of self-abnegation where the people work not to propagate or promote their religious beliefs but to cater the greater good of humanity.
Every religion has a distinct set of rituals and traditions to be inherited by the following generations. However, each of them upholds a common belief of social cohesion and service to mankind which lays the foundation of their establishment. Therefore within this context of compassion and selflessness, our efforts looked at revisiting the framework of vulnerability and marginalisation for most vulnerable communities like people who use drugs and female sex partners.
As one of the most hidden and hard to reach groups due to the societal stigma and punitive sanction on these communities our joint endeavour looked at making special arrangements and strategy (peer to peer support) to channelise the conviction of faith-based organisations, civil society organisation, individuals to address myriad of complexities with this segment of the society. By providing relief we were able to address the societal stigma and through advocacy, with like-minded institutions like Alliance India, we were together able to convene as a community network the intent of government agencies, CSOs, faith groups to help these frontline communities.
A special thanks to TYCIA (Turn your concern into Action), Alliance India, Elsa Alumna, Student associations and individuals for supporting these groups with much-needed health and hygiene resources. The acts of these organisations have truly set an example of benevolence and humanity in difficult times like these.