URI is committed to age-diverse leadership. Dedicated staff, trustees, and volunteers support the Cooperation Circle network to build platforms for young people to take greater roles in peacebuilding work. Cooperation Circles that are led by young people, and/or where leadership is shared equitably across generations, share their insights and expertise throughout the network.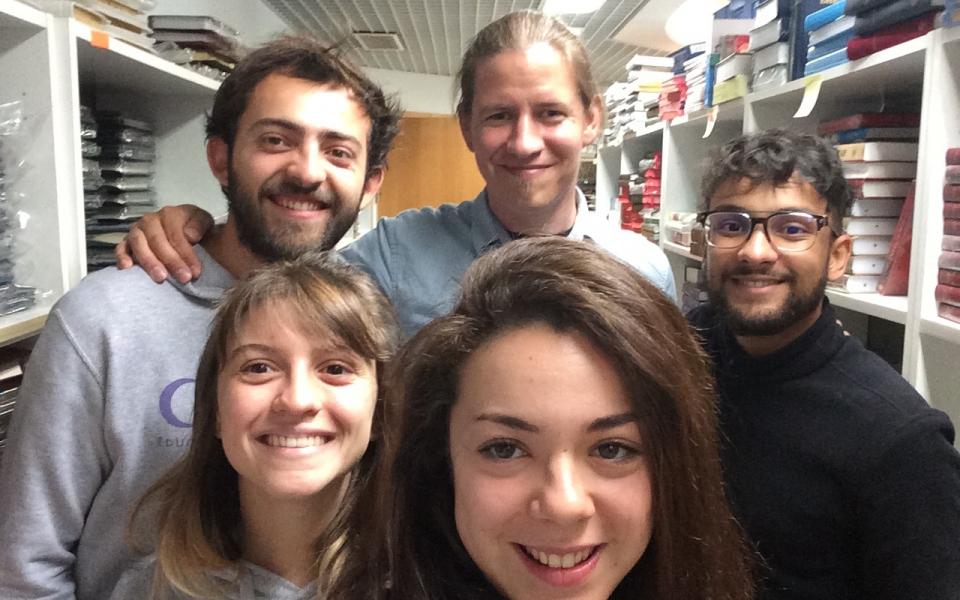 Youth Training and Organizing
In addition to the immeasurable work being done in URI's global network of Cooperation Circles by and for young people, a growing, international team of trainers and organizers is supporting this work and raising the voices of the members they serve. Advised and helped by a global network of youth Cooperation Circles and leaders, they deliver workshops, mentor young leaders, consult on Cooperation Circle projects led by or in support of young people, and prepare new young leaders to take more responsibility in their Cooperation Circles and regions.
---
Global Network of Youth CCs and Leaders
We are connecting youth-led Cooperation Circles and other young leaders from around the world so that they can work more closely together, provide support to each other, strengthen the voices of younger leaders in interfaith peacebuilding work and help steer the future directions of Youth Leadership Development in URI.
---
Youth Ambassadors
URI Regions and Cooperation Circles, supported by our global network of trainers, organizers, and staff, periodically run Youth Ambassadors Programs to develop the leadership capacities of young Cooperation Circle members who want to become more effective interfaith organizers and peacebuilders. Typically a one-year volunteer fellowship, the program centers on Ambassadors running their own interfaith projects, experiencing and demonstrating decision-making and dialogue hosting skills so that they can take a more active role in the leadership of their CCs and regions, and becoming a part of an internationally-growing group of skilled young leaders.