Media coverage raising awareness of cooperative Palestinian and Israeli efforts to build a sustainable, free and safe future for all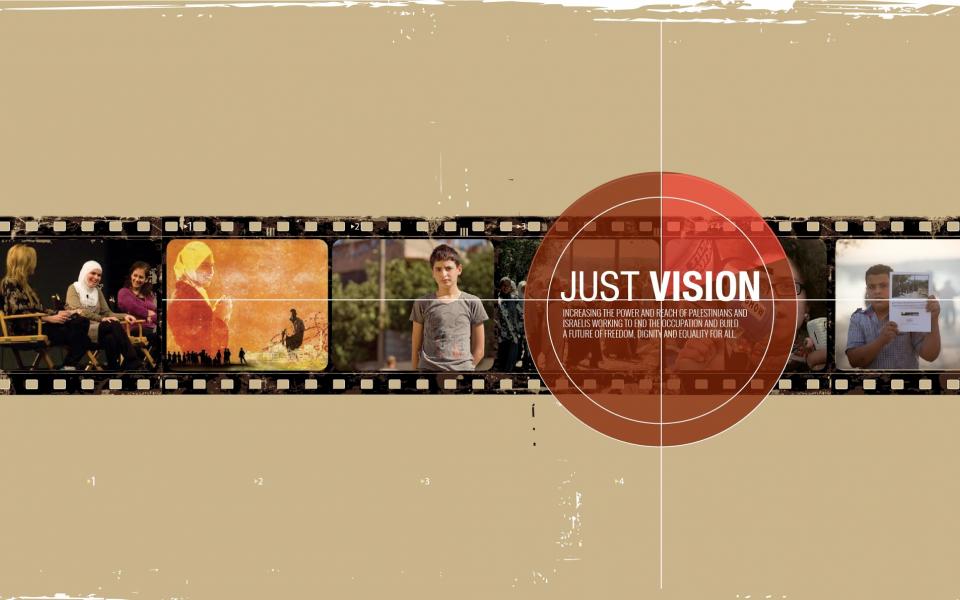 "Our purpose is to inform local and international audiences about under-documented Palestinian- Israeli civilian efforts to resolve the conflict non-violently."
Traditions
Christianity
,
Islam
,
Judaism
Location
Washington, DC, United States of America
Using media and educational tools, Just Vision Cooperation Circle (CC) seeks to raise awareness and expose Israelis, Palestinian, broader Arab and American audiences to non-violent civic peacebuilders from both sides of the conflict who are working together to foster understanding and trust. Through education, they seek to inspire those who are not yet involved to explore and take part in the range of sectors in which conflict resolution work is happening.
This CC's aim is to make all of their media as accessible as possible to journalists, educators and community leaders in order to broaden awareness about Israeli and Palestinian peace workers. Just Vision also produced a timely and powerful film, "Budrus," where a Palestinian community organizer unites all Palestinian political factions along with Israelis in a Gandhian struggle to save his village, unleashing a non-violent movement that is gaining ground today. Finally, new educational and training initiatives are also underway. In the U.S., they are focusing their outreach on four target cities with large concentrations of Arab, Jewish and Muslim communities—Washington DC, Los Angeles, Chicago and Detroit—where they are introducing facilitators, teachers, youth organizers and interfaith leaders to their materials, including their classroom and community screening guides, website and films. They continue to conduct outreach to ensure that Encounter Point and an accompanying Hebrew Classroom Screening Guide are incorporated into Israeli classrooms, community centers and extra-curricular youth programming. Likewise, they continue to bring Encounter Point and an accompanying Arabic Screening Guide to villages, refugee camps and community centers in Palestinian societies.