Active participation of faith groups in environmental care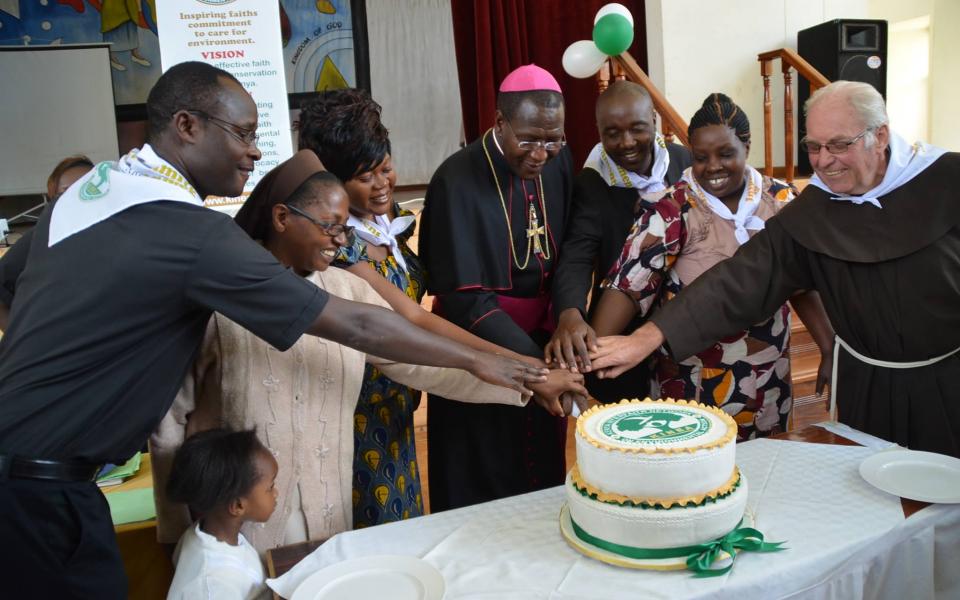 "Our purpose is to be an effective faith value based conservation driver in Kenya."
Traditions
Christianity
,
Hinduism
,
Islam
Sub-Traditions
Pentecostal
,
Catholic
,
Seventh Day Adventist
,
Anglican
Kenya Interfaith Network on Environment Action (KINEA) was formed to pursue the African faiths' commitment to care for creation. This network has ten members representing Muslim, Hindu, Seventh Day Adventist, Catholic and Protestant communities. KINEA actively engages in the implementation and actualization of Interfaith National Environmental Day, held on the fourth of October every year. This Cooperation Circle (CC) has also been involved in capacity building workshops on sustainable farming, which has led to the establishment of farming demonstration sites. Together with URI-Africa, KINEA organized a conference on the theme of "The Role of Religion in Promoting Environmental Protection and Addressing the Issue of Climate Change in Africa," which occurred in October of 2015. This CC wishes to inspire active participation of faith groups in environmental care through training, environmental actions, networking, advocacy and the sharing of best practices.