Bringing holistic practices to all populations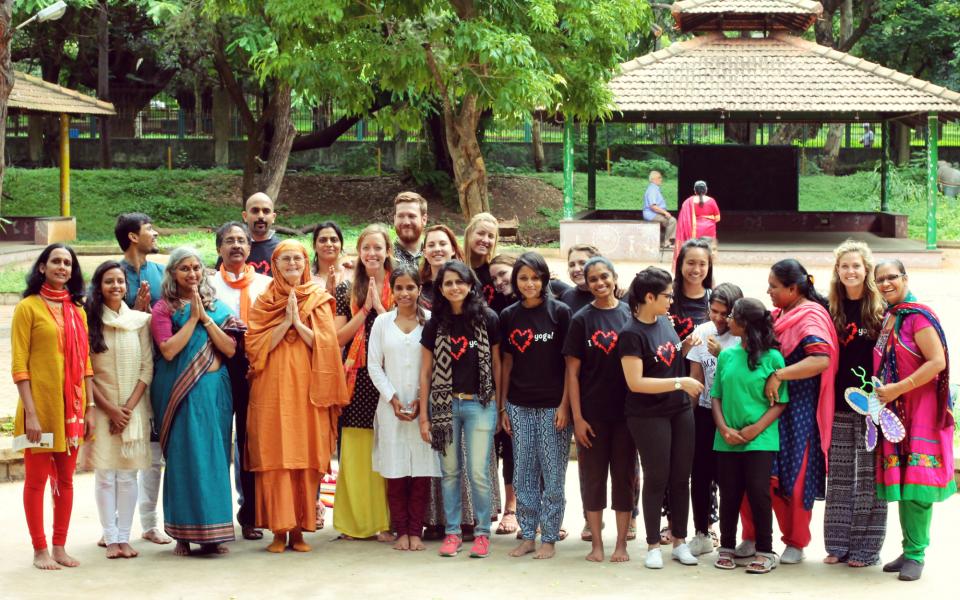 "Our purpose is to share holistic practices to build capacity in the people we serve."
Traditions
Spirituality
,
Buddhism
,
Jainism
,
Hinduism
,
Christianity
,
Sikhism
Sub-Traditions
Yoga meditation
,
Buddhist
,
Brahmin
,
Bishnoi
,
Catholic
,
Sikh
Location
Bangalore, Indira Nagar, India
Prafull Oorja's vision is to share yoga and holistic practices with under-resourced communities in order to empower and enhance their lives and sense of well-being.
Prafull Oorja's vision is carried out through implemented training programs on yoga and other holistic practices with under resourced communities including special needs, rural populations, and low socio-economic backgrounds, while simultaneously providing opportunities for growth within the yoga community.
At Prafull Oorja, they believe yoga and other holistic practices are universal rights that should be accessible regardless of ability level, geography, socio-economic standing, caste, creed and other extraneous factors. Holistic practices can serve every body, mind, and spirit of the world. Such practices can plant a seed of transformation within individuals and communities, bringing radiant blooming energy to the world and empowering individuals and communities to live in peace.
Their core values are: service, sustainability, compassion, and conscious community.
• Service: Members strive to serve people wholeheartedly and with endless gratitude for the opportunity to share unique gifts for their unique needs.
• Sustainability: Members hope to impart yoga in such a way as to create sustainability to those they serve as well as themselves. They believe that this will allow for the most long-term impact and benefit, physically, mentally, emotionally, and financially.
• Conscious Community: Members aim to build a conscious community around yoga. They strive to be mindful and aware of their impact on the universe.
• Compassion: Members are guided by compassion and empathy for those they serve. They strive to be wholly present with each individual while working with them.