Connecting those who follow spiritual practices honoring the Earth through a nature-based, earth-centered spirituality.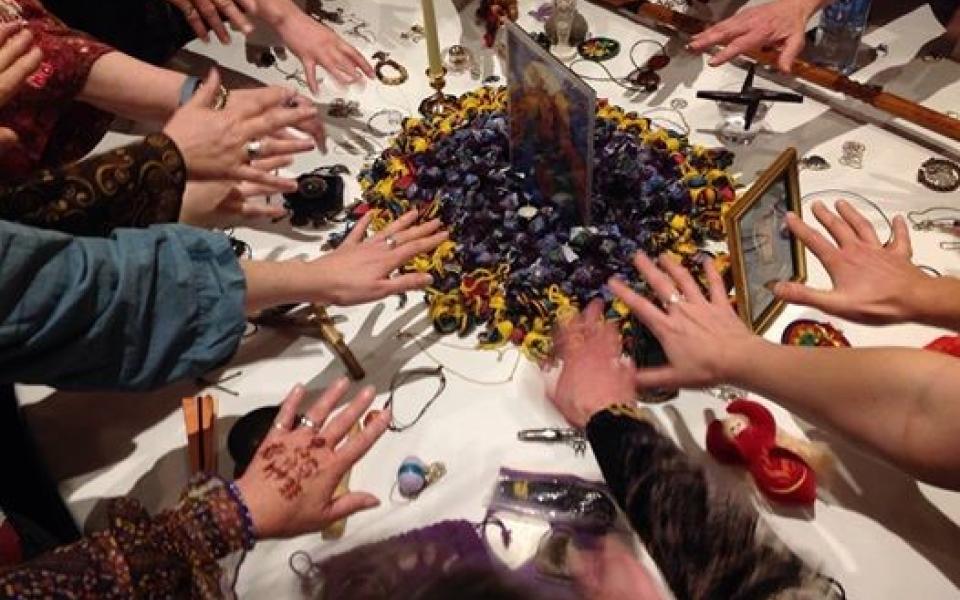 "Our purpose is to facilitate communication and cooperation between all those who feel a spiritual connection with the Earth."
Traditions
Christianity
,
Earth Based
,
Hinduism
,
Indigenous
,
Judaism
,
Shinto
,
Spirituality
,
Taoism
Sub-Traditions
Heathenism
,
Interfaith
,
Native American
,
Neopagan Wiccan
,
Spiritually Focused Science
Location
Berkeley, CA, United States of America
Spirituality & the Earth: Linking People of the Earth Cooperation Circle (CC) fosters and facilitates communication and cooperation between all those who feel a spiritual connection with the Earth. CC members bring together those who follow indigenous, tribal, pagan, nature-based, and Earth-centered spiritualities; reach out to spiritual traditions and groups (especially indigenous and tribal) who have not been involved in the process before; share information and resources; and bring their combined wisdom to bear on the needs of the Earth and all livings beings.
The group's diversity includes: Christianity, Heathenism, Hinduism, Indigenous, interfaith, Judaism, Native American traditions, Taoism, Wicca, and spiritually-focused science. Their members come from four continents, in: Canada, India, Mexico, Netherlands, Russia, the United Kingdom, the United States, and Venezuela (Regions: Asia, Europe, Latin America, North America). The CC operates by consensus.
The Leadership Team is currently made up of: Donald Frew, Catherine Starr, Morgana Sythove and Deepak Naik. Contact: Donald Frew and Morgana Sythove
Spanish
Propósito del C.C. La Espiritualidad y La Tierra: Unir a los miembros del C.C. La Tierra, promueve y facilita la comunicación y la cooperación entre todos aquellos que se sienten conectados espiritualmente con La Tierra. Los miembros de este Círculo de Cooperación unen a los que siguen o pertenecen a tradiciones espirituales indígenas, tribales, paganas, que están basadas en la naturaleza y centradas en la Madre Tierra. Se acercan a tradiciones espirituales y grupos (especialmente indígenas y tribales) que no han estado involucrados en este proceso con anterioridad, comparten información y recursos y aportan su sabiduría para ayudar en las necesidades de La Tierra y de todos los seres vivos.
La diversidad del grupo incluye: Cristianismo, Paganismo, Hinduismo, Indigenistas, Interreligiosos, Judaísmo, Tradiciones Naturales de América, Taoismo, Wicca y Ciencia enfocada a la Espiritualidad. Las personas que representan a estos grupos vienen de Canadá, India, México, Países Bajos, Rusia, Reino Unido, Estados Unidos de Norte América y Venezuela. Estos países se encuentran en 4 continentes. Las regiones son: Asia, Europa, América Latina y Norte America. El Círculo de Cooperación opera por consenso.
El Equipo Director del circulo esta ahora integrado por: Donald Frew, Catherine Starr, Morgana Sythove y Deepak Naik. Contactos: Donald Frew y Morgana Sythove