Modeling interfaith cooperation, interfaith education, ways to deepen our roots in our own traditions, and moving into action that will accomplish URI's purpose in the world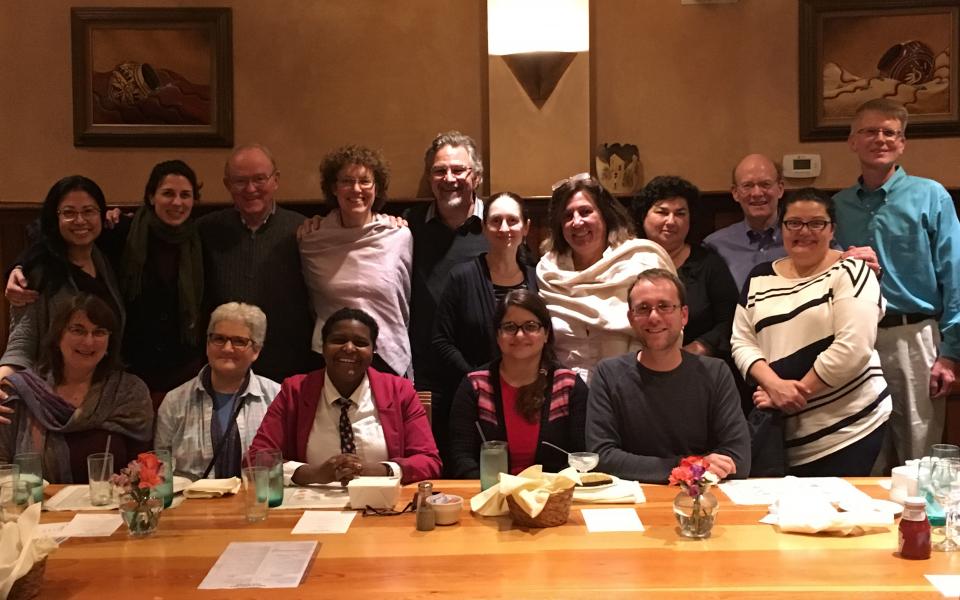 "Our purpose is to deepen our understanding and experience of diverse religions, spiritual expressions, and indigenous traditions and ground our work in the URI Preamble, Purpose, and Principles."
Traditions
Atheist
,
Christianity
,
Judaism
,
Other
,
Spirituality
Sub-Traditions
Baptist
,
Christian Scientist
,
Episcopal
,
Roman Catholic
,
Secular Humanistic
,
Siddha Yoga
Location
San Francisco, CA, United States of America
We felt we wanted to encourage community among staff, the same as it is encouraged outside the office through CCs. A staff retreat in Feb. gave us time to think and be excited about the idea of becoming a CC. We had a lot of discussion about how to make it a real CC, not a staff function. Membership is open to current and past staff but is not required. In July, we had someone from the Jewish faith come and talk to us and then we went to Shabbat service. Next will be someone coming to talk about the labyrinth at Grace Cathedral and we will visit it, hopefully in September. We will continue doing these educational activities and hope to do projects/service at some point but don't know what that looks like yet. We have decided that as long as about 2/3 agree on an activity and can participate, we will go forward with it. We will probably do something quarterly this year and move to bi-monthly next year, after the Global Assembly.