In a truly extraordinary gathering, URI's Multiregion community came together virtually on May 15 for "100% Multiregion: 60 CCs in 60 Minutes." Throughout the call 88 different people joined from 19 different countries to share, learn, encourage, inspire, and explore potential partnerships and collaborations.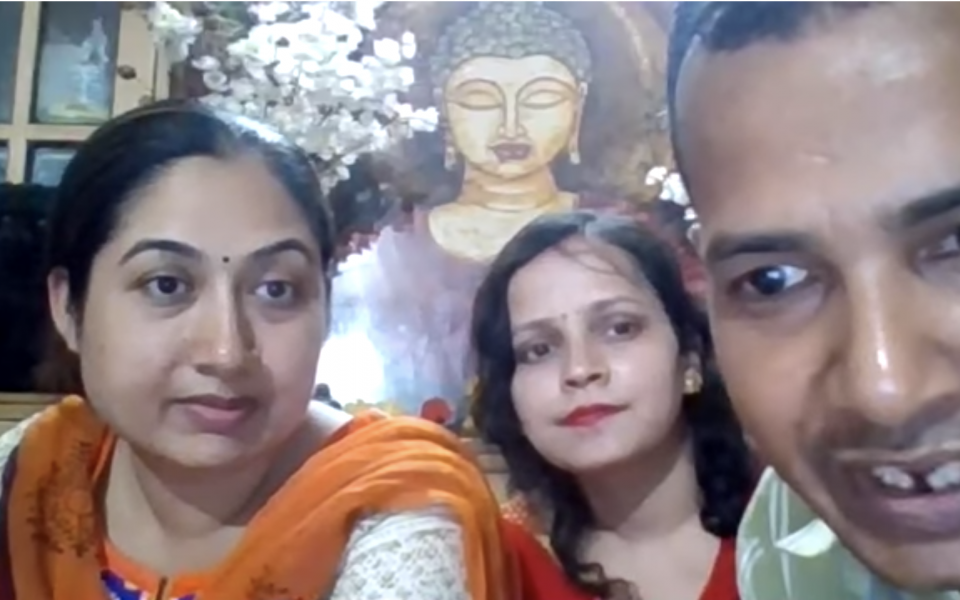 On May 15, 2018 URI's Multiregion community gathered for its second annual 100% Multiregion Call: 60 CCs in 60 Minutes. The Multiregion does not easily gather its Cooperation Circles together the way that other Regions of URI can, due to the large global spread of our member groups, so this call was devised as an innovative way for our groups to "come together" in one place, once a year. Using Zoom Video Conferencing, eighty-eight different people -- CC leaders, members, staff, volunteers, board members, GSO staff, Global Council trustees, friends and spectators -- joined together from nineteen different countries. Each of the 60 active Cooperation Circles in the Multiregion nominated an individual to share something about themselves in 60 seconds. 
The purpose of the gathering was to learn, albeit briefly, the essence of each of the Cooperation Circles in our branch of the URI tree, so that we might more effectively seek out and build partnerships, connections, collaborations and bridges between us. Guests were invited, as they listened to the short presentations, to think about connections, cross-pollinations, collaborations that may be possible. 
"I am still very FULL from the event," wrote one participant afterwards. "I am moved to joy-filled tears by the reality that I have lived an answer prayer, to be a part of a community such as this. I am encouraged, inspired, regenerated, and WOKE, as the young folks say.  I made note of a few CCs I definitely want to connect with this summer."
Cooperation Circles present on the call included: 
Compassion for All Living Beings

The Interfaith Observer

Saudis for Peace

Spiritual Paths

WEDO Global

Voices for a World Free of Nuclear Weapons

La Villa d'Arcilla

Love Yourself Foundation

Kids4Peace

Global Interfaith WASH Alliance

Global Youth Movement

Womens Interfaith Network - URI

CARAVAN

Earth Wisdom MCC

Prafull Oorja

URI Global Youth

Faiths Without Borders

Golden Rule

Spirituality & the Earth

Dreamz Unlimited

Contemplative Life

Dr. T.D. Singh Science & Spirituality

Think Peace

International Little Artists

Tamera & Grace

Paradigm

RISE

Hidden Seeds

Global Peace Without Borders

Spiritual Directors International

Environmental Network (ENCC)

Nowtime Radio

Circle of Healers

SouthEastern Indigenous Interfaith Council

SYNC for Harmony

Trail of Dreams

Women & Spirituality

Global Healing

Global Family for Love & Peace

Pato Banton's Spiritual Family

Global Civil Society Apps

Apithan Ministries

Global Youth Ambassadors

Voices of Humanity

The Chaplaincy Institute

Hope in Life

Unite for Rights

URI at the United Nations

UNIFY
The 88 people gathered throughout the call set a new Zoom record for people gathered on a virtual conference call in the Multiregion.