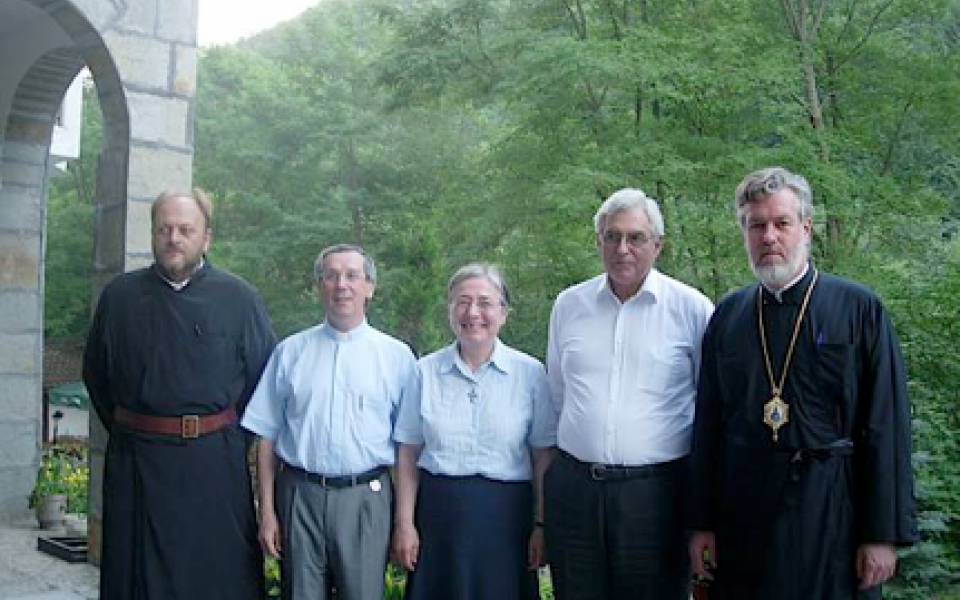 Bulgarian activist Petar Gramatikov first learned about URI at a World Council of Churches conference in Geneva, where he met URI Youth Director Sarah Talcott. After attending URI-Europe's regional assembly in Istanbul in October 2010, he was determined to bring URI to Bulgaria, a mostly Orthodox Christian nation with a checkered history of tolerance for its minority religious and ethnic populations. He returned home to Plovdiv—a town of 400,000 that became famous for helping save Bulgaria's Jews from Hitler during World War II—and introduced the URI idea to several of the organizations he works with.
The first new CC from Bulgaria was accepted for membership in January, and three more joined the URI community in February. The largest, Help the Needy Foundation, is an established social service organization that has been supporting Bulgaria's poor and marginalized for 15 years. Its 2300 volunteers provide legal and medical support for refugees and asylum seekers; children's program; homes for abandoned, homeless and orphaned children; and more. In December, 2010 the organization held a conference on ethnic and religious diversity and conflict prevention, and has recently begun working with Plovdiv's large gypsy population.
Help the Needy Foundation also founded the East European Educational Center College, another new URI CC, which provides higher education and vocational training for more than 3000 students, many of them indigent. The other new members are the Europress Club of Journalists, a professional association; and the Saint Apostle Hermas Center for Ecumenical Dialogue, a Christian interfaith organization that has engaged Plovdiv's Jewish and Muslim populations as well.
Click here to read about other new CCs and view their CC pages.
Did you know you can channel your gift directly to URI-Europe? Click here to donate.