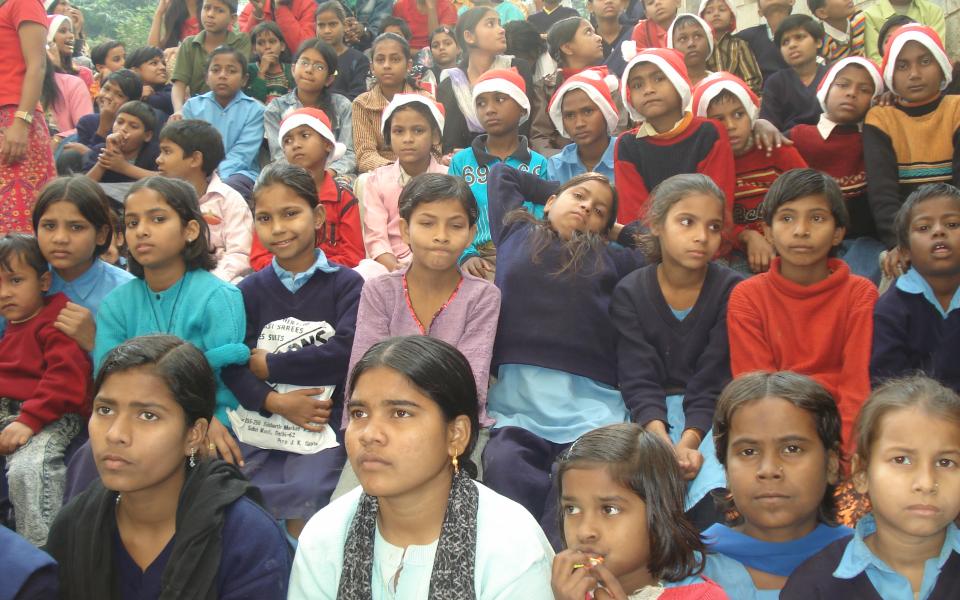 Energized by our annual URI Global Council & Global Staff meeting at Santa Clara University last month, URI's Cooperation Circle Approval Committee met recently to review two membership applications.
We welcome Nirmala Deshpande Sansthan and Prayas Juvenile Aid Centre to the URI Asia family! Both CCs are located in the North Zone of India, and are positioned to foster the already dynamic work in that region, in accordance to the URI Preamble, Purpose and Principles. Our new India Cooperation Circles this month are:
Nirmala Deshpande Sansthan, Panipat, Haryana state
This Cooperation Circle is named after a great Gandhian named Nirmala Deshpande. Deshpande was a noted Indian Social Activist that had embraced Gandhian Philosophy and devoted her entire life to the promotion of Communal Harmony and service to women. Therefore, the objective of this CC is to build closer and friendlier relationships with neighbor countries to continue the work that was initiated by Nirmala Didi to improve relations between India and Pakistan. Recently, this CC went on a goodwill mission to visit Sri Lanka to enhance interfaith harmony and peace. In addition, this CC currently runs a school for street children, providing them with quality education and work for the development of girl children and women's empowerment—initiatives that were very dear to Nirmala Didi.
Prayas Juvenile Aid Centre, New Delhi
Prayas Juvenile Aid Centre is located in Jahangir Puri area in Delhi. This group works for neglected, street and working children of different religions through an integrated a program for rehabilitation. In 1999, Prayas Juvenile Aid Centre launched a shelter home as a pilot project of the Ministry of Social Justice and Empowerment, Govt. of India. It is one of 236 centers all over India working in favor of adolescents. It is largely working for social and harmony justice across the country in eight states directly serving about 80,000 marginalized children, youth and women. Members of this organization believe that the wellbeing of women and children ensures a just and peaceful society. To learn more about their outstanding work go to: www.prayaschildren.org
---

Energizados por nuestra reunión anual de Consejo Global y Personal Global de URI en la Universidad De Santa Clara el mes pasado, el Comité de Aprobación de Círculos se reunió recientemente para revisar dos solicitudes de membresía.
Le damos la bienvenida a los CCs Nirmala Deshpande Sansthan and Prayas Juvenile Aid Centre a la familia URI en Asia! Ambos CCs están ubicados en la Zona Norte de India, y tienen la capacidad para fomenter el ya dinámico trabajo en la región de acuerdo al Preámbulo, Propósito y Principios de URI. Nuestros nuevos Círculos de Cooperación de India este mes son:
Nirmala Deshpande Sansthan, Panipat, Haryana state
Este Círculo de Cooperación lleva el nombre de una gran seguidora de Gandhi llamada Nirmala Deshpande. Deshpande era una destacada Activista Social de India que abrazó la Filosofía de Gandhi y dedicó su vida entera a la promoción de la Armonía de la Comunidad y el servicio a la mujer. Por consiguiente, el objetivo de este CC es construir relaciones más cercanas y amistosas como países vecinos para dar continuidad al trabajo iniciado por Nirmala Didi para mejorar las relaciones entre India y Paquistán. Recientemente, este CC visitó Sri Lanka en una misión de Buena voluntad para mejorar la armonía interreligiosa y la paz. Además, este CC actualmente maneja una escuela para niños en situación de calle, brindándoles educación de calidad y trabaja para el desarrollo del empoderamiento de la niña y la mujer - iniciativas que eran muy queridas a Nirmala Didi.
Prayas Juvenile Aid Centre, New Delhi
Este Círculo de Cooperación está ubicado en el área de Jahangir Puri en Delhi. Este grupo trabaja con niños abandonados, en situación de calle y trabajadores de diferentes religiones a través de un programa integrado para su rehabilitación. En 1999, Prayas Juvenile Aid Centre puso en marcha una casa de acogida como Proyecto piloto del Ministerio de Justicia Social y Empoderamiento del Gobierno de India. Es uno de 236 centros alrededor de India trabajando a favor de adolescentes. Están en gran parte trabajando por la justicia social en siete estados sirviendo directamente a 80.000 niños, jóvenes y mujeres marginada. Miembros de esta organización creen que el bienestar de mujeres y niños aseguran una sociedad más justa y pacífica. Para saber más sobre su destacada labor ir a: www.prayaschildren.org
Cooperation Circles Involved