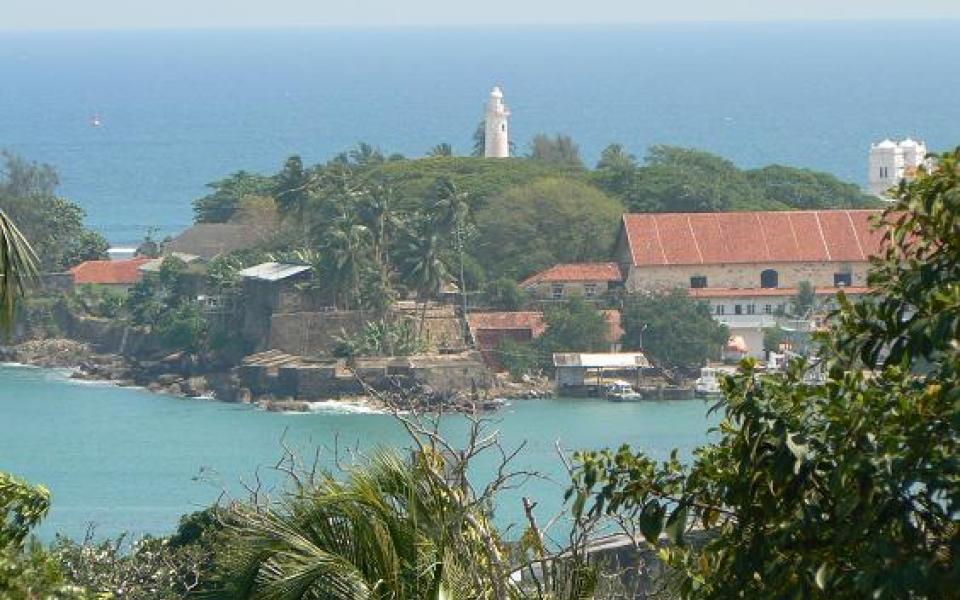 For this year's International Day of Peace (IDP), URI's Cooperation Circles (CCs) in Sri Lanka held several engaging events throughout the region. 

Sarvodaya Shanthi Sena CC held a lecture and exhibit a film on the life of Mahatma Gandhi Ji on Ahimsa (Sanskrit for "not to injure") for school children of different communities. Civil society leaders were in attendance.
In the coastal city of Galle, Inter-religious Cultural Co-existence CC conducted several programs on the 21st and 22nd of September. Two meditation programs, one at a Muslim Mosque in Kadjuwatta and the other at Kanampitiya Buddhist temple were held in honor of International Day of Peace. Also in Galle, a street drama on the theme presented by people from different faiths took place. Two awareness programs, led under the auspices of religious and civic leaders, were held at St Aloysius Church and at Kadireshan Hindu Kovil.
In Kandy, located in the Central Province of Sri Lanka, Sarwa Dharmatha Kendra Kandy CC held an oratorical contest for schoolchildren drawn from various religious groups. A seminar on all aspects of reconciliation with relevant groups also took place.
In the city of Colombo, the Interreligious Initiative for People's Democracy CC organized a tree-planting program to usher in a cooperative attitude among the children at Lumbini College with the assistance of the principal and teachers. It began with a religious sermon by clergy of different faiths.
In Batticaloa, a major city in the Eastern Province, Social Development Initiative through Religious Cooperation CC hosted a cultural program to bring out the importance of peace, mainly with Sinhala, Tamil and Muslim people including all faiths.
In Badulla, Child and Youth Development through the Inter Religious Initiative CC gathered schoolchildren of all faith to join in a seminar conducted by religious and civic leaders on the theme "The importance of peace and reconciliation."
Lastly, in Trincomalee, Understanding Cultural and Religious Values CC held a peace rally and cultural exhibition.
Cooperation Circles Involved