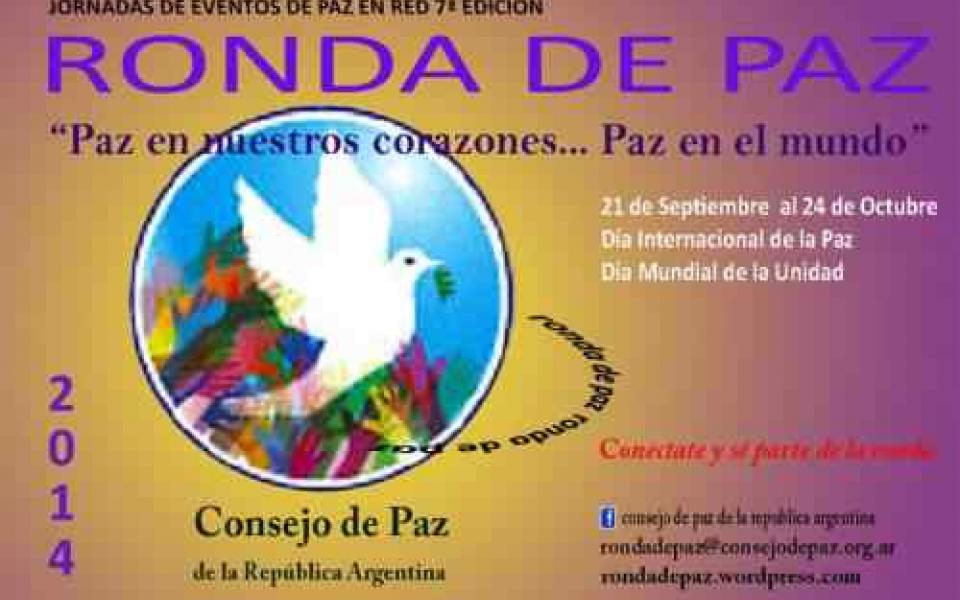 URI in Latin America & The Caribbean held several exciting celebrations for this year's International Day of Peace. 

Campinas CC in Brazil organized a panel discussion called "Healing the world with the Light and the Power of the Source" in partnership with the Brahma Kumaris.
Misiones Unidas CC, together with the newly approved CC De La Unidad, La Reconciliation Y La Sanacion in Argentina, was part of "Rounds of Peace", a gathering of peacebuilding activities to celebrate not just International Day of Peace, but also Non-Violence Day and Global Oneness Day. Weaving all these observances together, peace organizations planned related activities all around Argentina to deepen their commitment to build peace. Events proposed are a variety of social service, meditations, dances, mandalas, as well as activities at schools, panels, rallies, marches and a big event at the Senate of the Argentine Nation.
Foro Espiritual De Santiago Por La Paz CC in Chile held their 13th Annual Interfaith Prayer for Peace. Sixteen leaders from 15 different religious traditions will share their prayer for peace this year.
Proyecto Tercer Milenio CC in Buenos Aires, Argentina will "plant" two peace poles as they as part of their annual event. This year, Belgrano University and the Medical Association will do the honors.
Escuela De Amour CC in Argentina celebrated in two schools on the outskirts of Buenos Aires. The first event took place at a primary school Northlands with the theme, "Happy are those who build peace", on September 19th.  The second event took place on September 30th at Michael Ham Memorial College with high school students. It focused on the Right of Peoples to Peace.
Cooperation Circles Involved