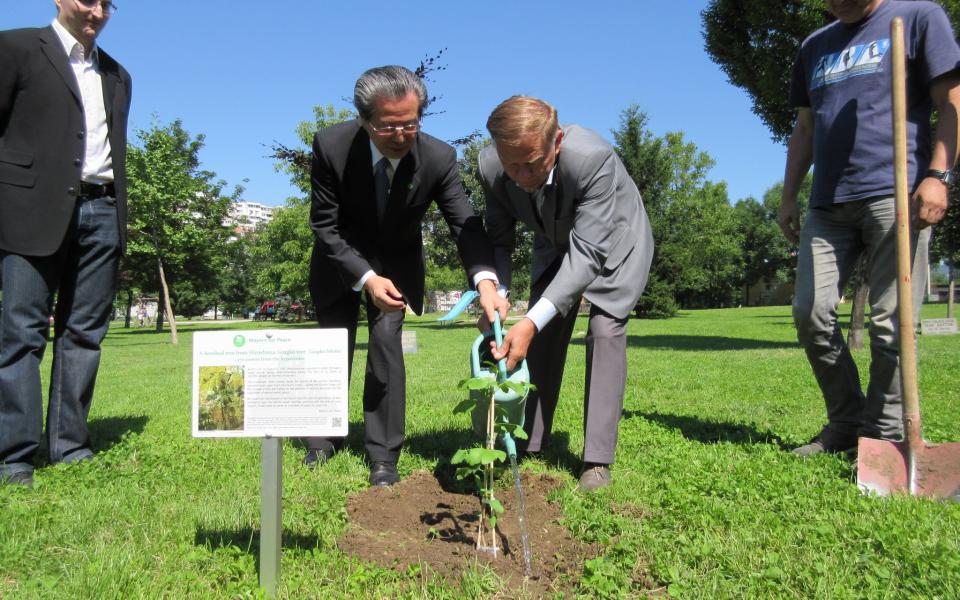 Like a green tree, ANT-Hiroshima (with ANT standing for Asian Network of Trust) has grown from the sprout of an idea to a far-branching global relief and peacebuilding NGO in Hiroshima, Japan today. The idea began with Executive Director Tomoko Watanabe's personal experience growing up in Hiroshima just eight years after the atomic bombing. As she learned more about the culture she had inherited, her desire grew to protect and support survivors of similar atrocities worldwide. 
Tomoko writes of her mission, "The more familiar I became with Hiroshima's A-bomb experience, the more profound its meaning grew. I came to feel that I wanted Hiroshima to be at the heart of my work for the rest of my life." She continues, "Hand in hand with many others, I have pursued activities which I hope can impact people's lives for the better while spreading Hiroshima's spirit of peace."
One of those activities is Green Legacy Hiroshima, a volunteer initiative established to "safeguard and spread worldwide the seeds and saplings of Hiroshima's A-Bomb survivor trees." Embracing the spirit of survival, each living tree becomes a metaphor and an inspiration for the universal survivor's spirit. With established partnerships in over 25 countries, Tomoko now brings Green Legacy Hiroshima to the United States in San Francisco, California for the United Religions Initiative's 12th annual Circles of Light Gala.
Tomoko will be one of five Cooperation Circle leaders presenting their work on the forefront of local and global environmental efforts, which is being honored with the 2015 URI Circles of Light gala's environmental theme. Circles of Light will be held March 15, 2005, in San Francisco's Fairmont hotel. For tickets, please click here.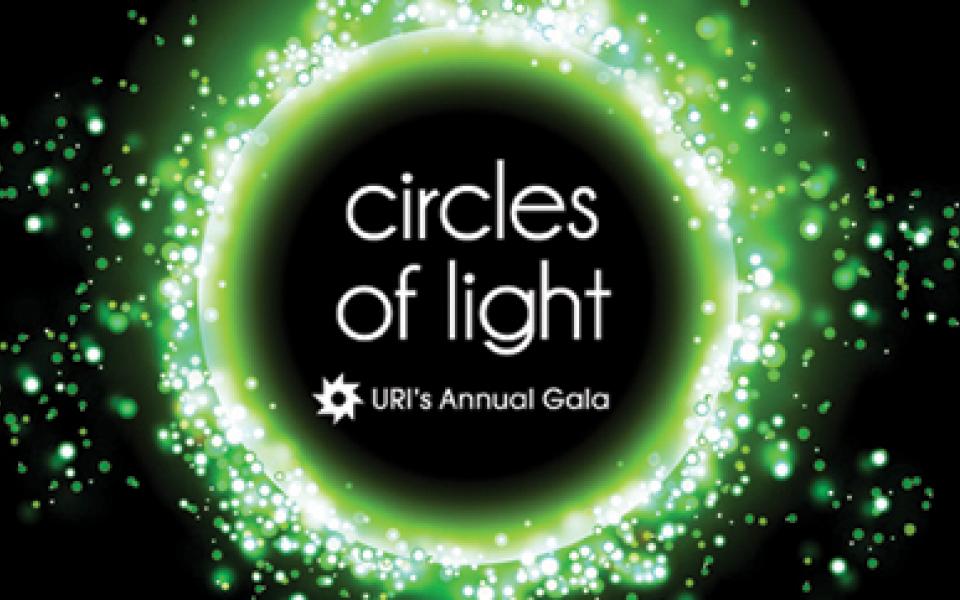 For more information about Tomoko Watanabe's work, please read this previously-featured article.
Cooperation Circles Involved