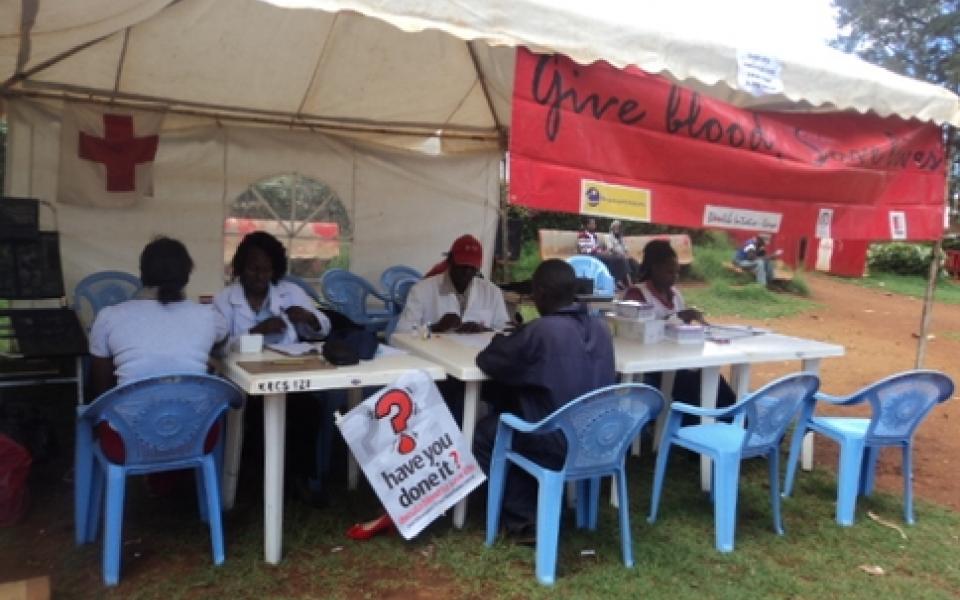 Learn more about URI's three featured Cooperation Circles: Hands and Hearts Initiative, The Youth With A Vision, and The Big Brother Society all hail from Nairobi, Kenya, and work to improve the quality of life for all people by encouraging interfaith and intercultural cooperation and collaboration.
Hands and Hearts Initiative, Nairobi, Kenya 
Hands and Hearts Initiative, located in Nairobi, Kenya, brings together Christian and Muslim women through vocational training. Not only does this help women of multiple faiths economic independence, but it allows women from different religious and cultural backgrounds to become proponents of women's rights in their respective communities. Through discussion groups and activities, the women build relationships and find common ground in the ongoing quest to reduce discrimination against women and build a peaceful society with equal opportunities for all.
CLICK HERE TO READ THEIR FULL CC PROFILE
---
The Youth With A Vision, Nairobi, Kenya
Youth with a Vision guides university students in tutoring younger pupils on science-based subjects. Because even young children in Kenya quickly absorb the political, ethnic, and religious divisions that are rampant in the adult community, the aim of Youth with a Vision is to reach youth with messages of intercultural and interfaith harmony. Pupils are encouraged to cooperate with their classmates; a strategy that has met with academic success, as well.
CLICK HERE TO READ THEIR FULL CC PROFILE
---
Bloodlife Initiative Kenya, Nairobi, Kenya
Bloodlife Initiative works to improve the detrimental cultural and religious prejudices associated with blood transfusion. When taboos stemming from negative stereotypes are lifted, people of all faiths and cultures benefit from increased accessibility to life-saving blood transfusions. As the Bloodlife Initiative states, "If blood has one colour, then humanity is also one."
Cooperation Circles Involved