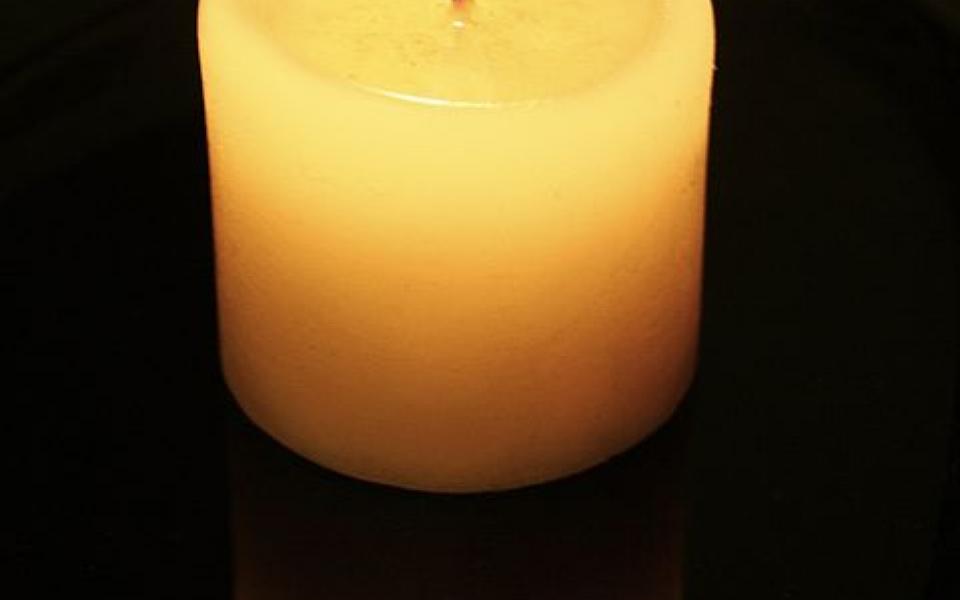 Prayers go out to our brothers and sisters in Pakistan after Sunday's tragic church bombings. The Lahore bombings took place only two kilometers from URI's Pakistan office, greatly affecting the Lahore Cooperation Circles as well as all of the URI family and friends around the world.
Messages of support are pouring in to uplift Father James Channan OP, Regional coordination for URI Pakistan, and all those affected by the bombings. Please know our hearts are with you and we send prayers of healing and peace to our Pakistan family in this time of tragedy.
---
Fr. James,

We just heard about the terrible bombing. Such horrific news. We are praying that you and members of our URI family in Pakistan are unharmed, and we are praying for those killed and injured and their loved ones. May peace and courage be with you. 

URI Executive Director Victor Kazanjian
--
Dear Father James, Yuel, Sabina, Tasneem and URI Community in Pakistan,
Having read the terrible news about the attack in Youhanabad I wanted to let you know we are with you in pain and prayer.
Maria Eugenia Crespo de Mafia, Director of Cooperation Circle Support, Buenos Aires, Argentina
--
Dear Father James, Yuel Ji and sisters and brothers in Pakistan.

Members of our Environmental gathering in San Francisco have just prayed together for all the victims of the Lahore Church attacks. The URI family send love and healing at this very tragic time.
Kiran Bali, URI Global Chairperson
-- 
Dear Fr. James,
Greetings of peace and blessings to you. We are with you, and all of Pakistan in prayers today and always. No matter what is happening around our world today, we must remain prayerful, steadfast and committed to peace, unconditional love, healing and forgiveness. Just like falsehood has never conquered truth, evil shall never have dominion over goodness. In the end our collective vision for justice, peace and healing for humankind and mother Earth shall become reality.
Emmanuel Ivorgba, Regional Coordinator for URI Western Africa
-- 
Dear father James,
Nearly every day I receive Global Christian Voice with articles othe journalist Watson Gill from Pakustan, living in Netherlands. I work sometimes together with him.
Also an article today. I felt a deep grief about what happened in your region. I wish you much strength to to bear this affliction in your society. Our prayers are with you and with all URI-people in Pakistan to stay and to go in Peace!
Bart ten Broek, URI Netherlands Secretary
-- 
Dear friends,
Let me add my voice to those sending healing thoughts to the people of Pakistan and to all who are impacted by today's violence.
Stefan Howard, Executive Assistant to the Executive Director, URI
--
Dear Fr. James,
Salam! My husband informed me the moment he got the news of barbaric act in Youhanabad. With great pain and anxiety I pray for sanity to prevail. Can't believe this small and peaceful locality of Christian brothers and sisters is being attacked. 
I and Sr. Sabina, I remember had memorable meeting with the CC in Youhanabad and remember the church as well. And all women were so inspiring. Hope all are safe in our CC members family and relatives. 
Qutub Jehan Kidwai, Regional Coordinator, West Zone, India
--
Dear Father James,
My heart is breaking for you and your community today. It's in those broken cracks that the light of your work shines through so brightly in the midst of this darkness. I am wrapping you all in my prayers for your strength and commitment to Love and Compassion.
Let's all hold those who commit these crimes on humanity and whose hearts are hardened in the light so that they may find their innate love and that this be the last crime they commit. 
Sande Hart, URI-North American Leadership Council Chair
--
Fr. James and URI community, you are in our meditation and prayer for peace in compassion.
Dr. Jinwol Lee, URI Asia's Regional Coordinator for Korea
--
Dear Father James,
We are shocked by the attack to Christian churches in Lahore. It is sad that violence is unchecked.
Our prayers go with you. 
Abraham Karickam, Regional Coordinator, India, South Zone
--
Dear Sr. Sabine Yuel, Fr. James,
We support you in your shock and grief at this terrible killing. Reading messages from our community give another reality- this is the one we support with all of you and the people in Pakistan who grieve with you now.
We are praying with you and for all those who live in fear and grief especially in your area in Pakistan. Our loving support and care flows with our prayers to God to be with all those who are suffering shock and loss of loved ones during these funerals. We pray also for all those injured and the families who care for them.
We pray that Pakistan military and police as well as growing numbers of citizen groups from all backgrounds are catalyzed to stop this violence against Christians and all those who suffer persecution in Pakistan.
With the power of prayer,
Sally Mahé, Co-Director of Global Programs & Organizational Development
--
Brothers and sisters,
Greetings in Christ, the way is to keep this problem to God, the God word said: all things impossible to people are possible to God. Our prayers will bring the world to be changed, especially the Muslim who persecutes the churches of Christ. We love them; we pray for them until God brings them to come to the initiative of peace.
God bless you all
In Christ,
Innocent Rwigema Birume, Great Lakes Peace Foundation
--
Dear Father,
The Interfaith Ministers of the Wisdom Circle CC offer prayers for your community.  I am also encouraged by the Interfaith response.  
Peace in all times
Claudia Roblee, Wisdom Circle CC
--
This is heartbreaking. Thank you, Mr. Bhatti for sharing the latest developments with us. Will continue to pray for peace.
Ruspi Burman, Founder, Hope in Life Foundation Corp.
--
Dearest Father James
May the people of Lahore stand together, the Chrstiand and the Muslims and Hindus, in interfaith unity and prayer, for the lives senseelssy lost and for the bereaved and injured. We affirm peace and stability now in your beloved and beautiful country. You are all in our thoughts and prayers. 
Blessings of peace and may peace prevail on Earth.
Karen Barensche, Regional Coordinator for URI Southern African Region
--
Dear Father James,
My heart is heavy withe news of the attack on the church. At the same time I am deeply encouraged by the interfaith response in support of the community and in condemnation of such atrocities. 
The our CC members offer our sincere condolences to the families and to the community affected by this senseless act of violence.
In Peace ...  May Peace Prevail,
Audri and the Trail of Dreams World Peace Walkers, NOWTIME Radio and the Global Indigenous Network
--
Dear Asher Nazir and Fr. James,
On behalf of URI Africa I want to express our sadness on the sad incident of the bomb blasts in Youhannabad Lahore, Pakistan. Happy to notice from your email that remember of different faith communities stand against any act of terrorism. This act will not represent any religion. We pray for those who are injured and affected by this evil act. We pray for peace to prevail in Pakistan.  
In peace and gratitude,
Ambassador Mussie Hailu, Regional Director of URI Africa & Representative of URI to African Union, Economic Commission for Africa and UN office at Nairobi
--
Dear Father James,
We are shocked by the attack to Christian churches in Lahore. Our prayers go with you. 
We pray for all our brothers in Pakistan. We pray for peace to prevail on earth.
Peace, 
Dra. Enoé Texier, Coordinadora Regional de la Iniciativa para las Religiones Unidas, (URI) América Latina & El Caribe
--
It was almost 8 hours ago when I saw what happened in Pakistan. I was shocked indeed and in my whole body I feel like I am having maleria. Indeed it's very sad news, where is peace and harmony, thats my deep prayer for you my friends. The whole group of Lilongwe Central Cooperation Circle is wishing you harmony, joy, and peace.
Geoffrey Manasseh of Lilongwe Central Cooperation Circle
--
This is a very terrible thing that happened in Pakistan and we pray for the everyone that is affected in one way or another. We need peace in our land and we need to pray harder!!! The fight is senseless anyway because if we go back into history, we are all one big family linked to each other in one way or another....
Chief Glen Taaibosch Gauteng Khoi and San Council Johannesburg South Africa
--
Fr. James,
CC Bumblebee Foundation, Global Renwal Projects Uri here in Aus. I desire to let you know we here, and all the organisations that we work alongside with are being still in our prayers along side you for PEACE. We pray for all those that are suffering the families, the loved ones and all those that such acts ripple on to touch and change lives in sadness. May our hearts remain faithful to that peace to love more passionately as we also pray for those that have found the need to cause such suffering, We pray that their hearts are transformed as to see that they are connected to all of us and that this pain and this suffering that they cause does not help them... it only causes more pain. May the inner peace be our guide in all we do.
With only Love for you and those you serve,
Pauline Crosbie, Founder/Chair of Bumblebee Sustainable Village Development
Messages From Pakistan:
Dear all,
I am very grateful to each one of you who have shared you concern, sympathies and prayers with us at the tragic twin suicide attach on our 2 Christians churches in which 17 Christians and Muslims have been martyred. May their souls rest in peace!  There are 85 seriously injured in the hospital. 
Our situation is very tense and Christians are under great shock, grief and threat as well. 
Several Muslim organisations and civil society members have strongly condemned this barbaric act  on  a very small and vulnerable  Christian community. There was joint Press Conference of Muslims, Christian, Hindus and Sikhs today in the Lahore Press Lahore. I also addressed this conference on behalf of  the Christians. It was very crowded  conference and several news channels gave coverage to this interfaith conference. We emphasizes peace harmony and  mutual respect. These terrorists are against humanity and we must stand together to confront them.  
Your prayers are very much needed at this very difficult time.
By the way Yuhannabad colony is only a mile away  from Pak Arab where I live. I heard noise of the ambulances running to rescue the injured in these blasts. 
Tomorrow would be the funerals and the atmosphere is very tense and alarming. Rangers are controlling Yuhannabad Colony. And this colony will be sealed tomorrow at 7am. 
May Peace Prevail On Earth! 
fr James Channan OP, URI regional Coordinator Pakistan   
--
Dear URI Family,
Thanks so much for your concerned love and prayers for victims of Twin Suicide Bomb Blast in two Churches of Youghnabad,  Lahore  with result 16 people killed and around 70 serious injured. Youghnabad is largest colony consisting thousands of Christians. Our two CCs. Women and Children Development-CC & Organization of Peace and Development-CC, are based there and one our ABC4ALL School - A Better Community for All Pakistan-CC is on other end of the Colony, another colony Named Khaliq Nagar slum and remote area. The URI Regional Office is two kilometer away from Youghnabad. Our Worker staff is living there. Thanks God! all are safe. I live 12 kilometer from that side. When I heard this terrible news I rushed to contact our CC Coordinator and members of the CCs and School staff and Students of School. We all are affected directly and indirectly.
All the injured and casualties brought to the General Hospital where we reached and see the horrible position of the injured male, female and children. The dead bodies were shifted to Jinnah Hospital. Some of them buried today and others' funeral will be tomorrow. 
The protests are going on throughout Pakistan cities against the tragic incident in the worship places Catholic and protestant Churches in where in the Lent season the Christian Community were worshiping.  
In morning we hold peaceful protest in our colony while speaking to TV Channel I, urged the Government for proper protection to the Church and all worship place and our demonstration and protest must peaceful although Pakistan is under Terrorist war.
At present Fr James Channan OP is holding Press Conference with Interfaith religious leader for condemnation for sad incident in Churches by the terrorist.
Am leaving now to visit the victims families and injured in Hospital. Your prayers of healing and love for victims are great source of solidarity, comfort and peace. Further more updates later.
May Peace Prevail in Pakistan!
May Peace Prevail on Earth!
Yuel Bhatti, Executive Secretary, URI Pakistan and Coordinator; A Better Community For All Pakistan-CC 
--
Dear all URI Friends,
Extremely sad incident of tow bomb blasts in Youhannabad Lahore, Pakistan during Sunday Mass this morning. Now in Pakistan all Christian community are in big pain and sorrow. With it we are crying for justice and security to Government of Pakistan. We are demanding a effective action against the religious extremists- Taliban and other militant groups. Different faiths and religions of Pakistan pledged to stand united against the terrorists. Please Pray for Christians in Pakistan.
Asher Nazir, Community Organization for People Empowerment (COPE Pakistan) - Punjab, Pakistan
--
Thank you very much for your prayer and support.
We, the Ezaz-e-Niswan CC strongly condemn the 2 blasts in Lahore and pray for the suffering Christians in the hospital. May God grant eternal rest to the departed souls and peace and consolation to the families that lost their dear ones. Let us protest in a way that is moderate and nonviolent. United we stand for our rights and security. United we encounter violence and terrorism. May peace prevail in Pakistan and among all of us.
Miss Naseem George T.I., Director, Ezaz-e-Niswan Development Organization, Sargodha, Pakistan.
--
Thanks for you prayers, this is really a great bereavement and people need prayers and moral support to get out of trauma.
May God bless His people with peace, safety, and console. 
Jahangir Piara
--
This is terrible. We pray for peace in our lands.
Deborah Ajai
--
Dear URI Brother and Sisters,
Thank you very much being with us at this time of sorrow and insecurity. Your prayers are felt strongly that empower us daily to go on with life. May Peace prevail in Pakistan and all over the world.
Regards,
Naveed Bhatti, Project Coordinator, Ezaz-e-Niswan Development Organization (EDO)
Cooperation Circles Involved