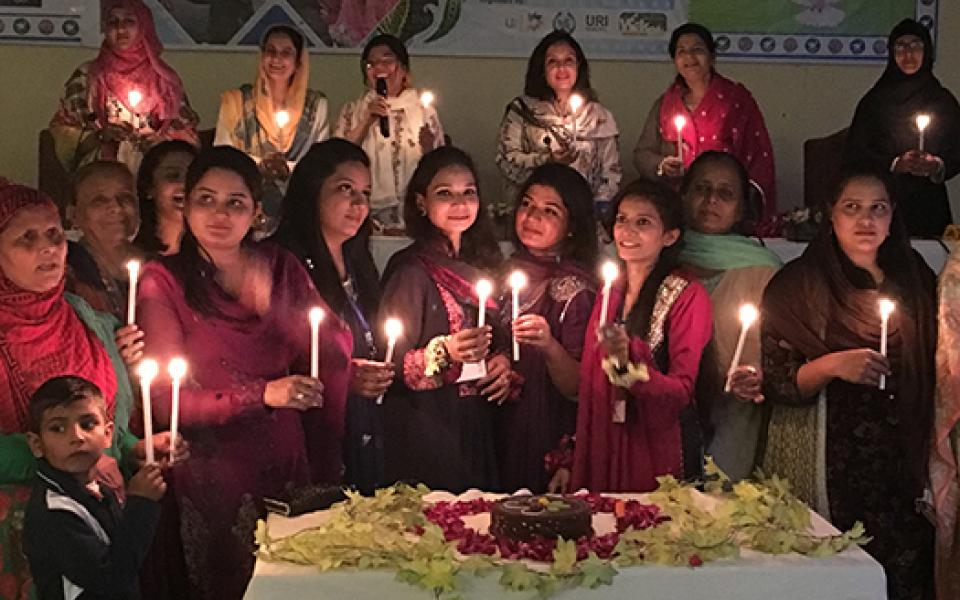 Theme: Celebration of International Women's Day
Venue: Peace Center, Pak Arab Housing Society
Date and Time: March 8, 2017, Wednesday
A very colorful and befitting program was organized to celebrate the International Women's Day at Peace Center on the 8th of March. This program was organized by URI Pakistan and Peace Center on the theme of the UN Sustainable Development Goals (SDGs) 2030, with special focus on "Gender Equality" SDG # 5.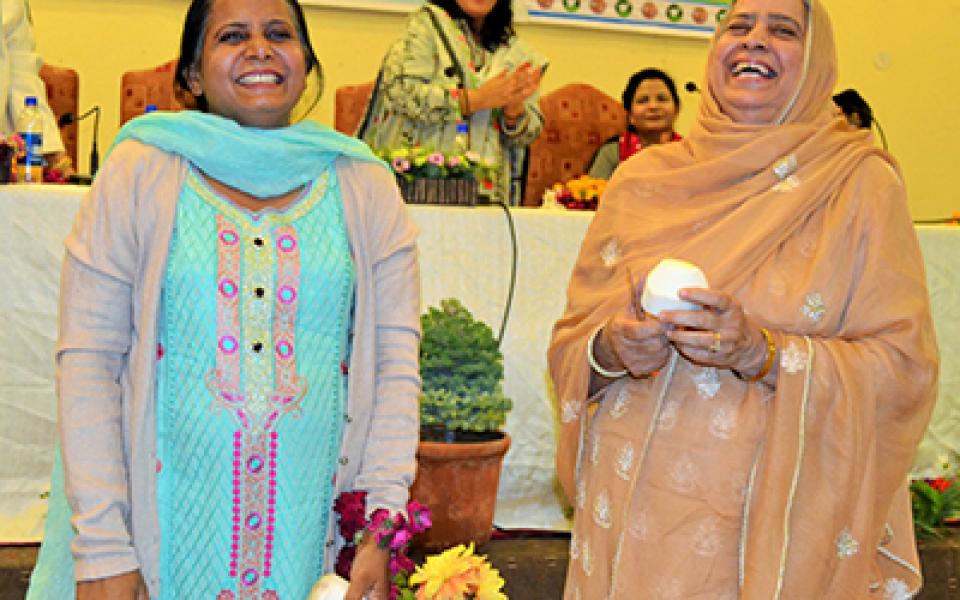 The programs started with prayers from the Christian and Muslim scriptures, Holy Bible and Holy Quran.  Fr James Channan welcomed all the guests and congratulated them. He said that today's program is quite exclusive. Women's contributions are building the nation of Pakistan to be very strong and prominent in the world. United Religions Initiative (URI) is doing its best in almost 100 countries and wants to see all women empowered. The social sector is trying its best to raise women's awareness for gender equality in all fields of life. Women's role for peace building among families and societies is very important. Even though women are contributing a lot, they don't get reward or encouragement. This is why the UN started to celebrate the International Women's Day for the acknowledgement of their work. We have been celebrating this day for 61 years. I salute all women who have contributed to the progress of mankind.
Mr. Asher Nazir invited Sabina Rifat (Coordinator of Women Wing URI) onstage to sit on a panelist's seat. He said, "She is doing a great job while leading women's activities on the URI platform. Miss Shabnum Nagi gives her a round of applause for her great work in the court and outside the court as well, for defending the women's rights in various aspects. Please welcome Dr. Sadia Omer for her devotion. She has given training in the Vatican, which is a title for her, and she is a doctor by profession. She is serving mankind." He also called onstage Madam Razia, Coordinator of Bright Future. Miss Zainab and Miss Aysha also joined the panelists on stage. With these six, the ladies' forum was complete to share their success and views regarding the day."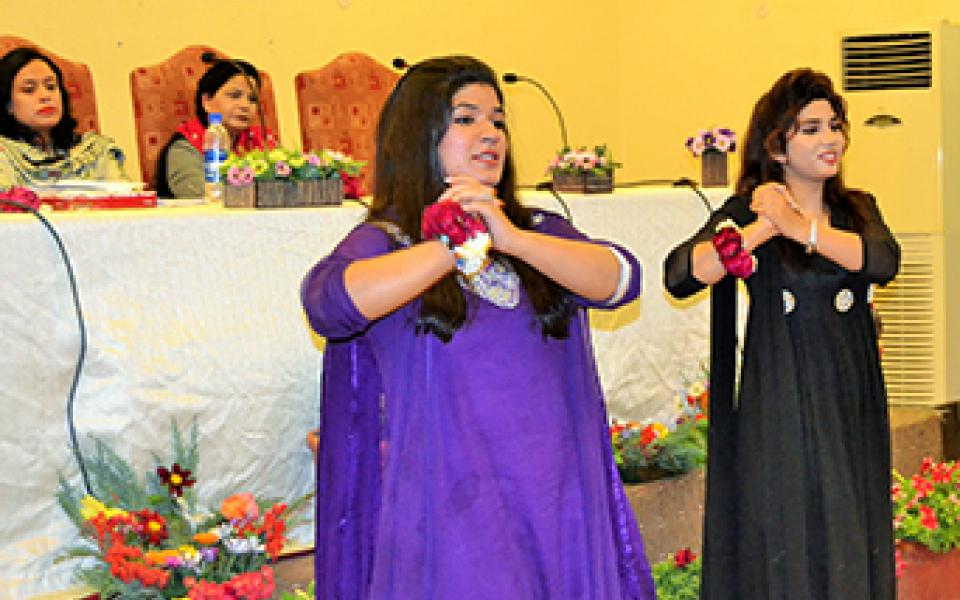 Sabina Rifat, Coordinator of Women Wing URI, shared a message from the United Nations on this special day, in which they encouraged working women and their wish to have gender equality on the planet at 50-50% by 2030, according to the SDGs. She also shared a video message for the encouragement of working women. She said: "We should condemn discrimination and injustice against children and women. The UN is supporting this work all over the world. You saw in the clip a lot of children (boys and girls) in difficult situations i.e. poverty and hunger. Now we have to deal with girl and boy children equally. Women play a critical role while nominating a family. Today all women are sitting at the front while the rest of the year, men lead all the programs. We should celebrate the day because today is our day, or women's day."
Dr. Sadia Omer presented poetry for the encouragement of women. She said: "We celebrate women day every year and this is a good sign that we are accepting the importance of a woman. I appreciate the good work of Dear Dr. Fr. James Channan OP who has initiated the kind act. Now women are going outside the house and also facing many challenges, i.e. sexual harassment, unequal pay and injustice. Where we have the worst examples, there are good examples. Also Benazir Bhutto was the first woman Prime Minister of Pakistan and she led well. Now there are several in the police, army, and in many departments where there were previously men only."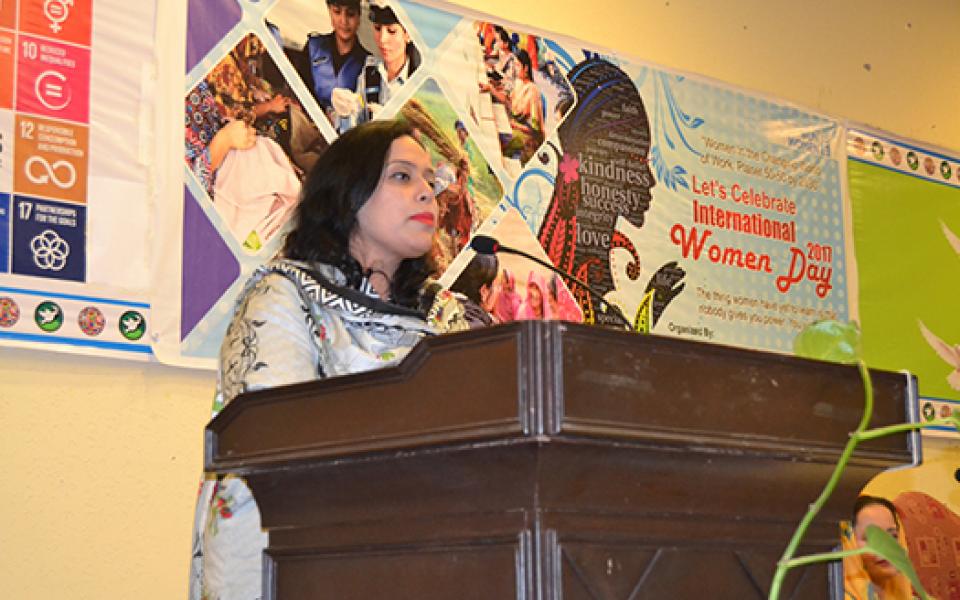 Sabnum Nagi (Advocate High court) congratulated Fr. James Channan, "Who has invited us to  attend the beautiful program on this special event. Today women are celebrating their day and I congratulate Sabina Rifat for her special attention that she has made for the security of women's rights in Pakistan. I admit Fr. James and his team have done a lot for the welfare of mankind. Where ever they called me, I came to give my little contribution and I also thank them for giving me respect. We should transfer the knowledge for the betterment. I heard about 17 SDGs, which is important, but I suggest to all mothers and fathers if we gave quality education to our girl, many of them can achieve more. There are many divisions of people that have been created by the politicians, which lead towards destructions. Now we have to play a role like a mother who gives equal rights to daughters and sons. Mothers should step forward. When we look 20 years back, mothers were illiterate but their daughters and sons became doctors, engineers and lawyers etc. You can hear this in the speech of a true leader, Mr. Tahir ul Qadri, who has done a lot for the encouragement of women leadership. I salute his leadership and thinking for women's empowerment."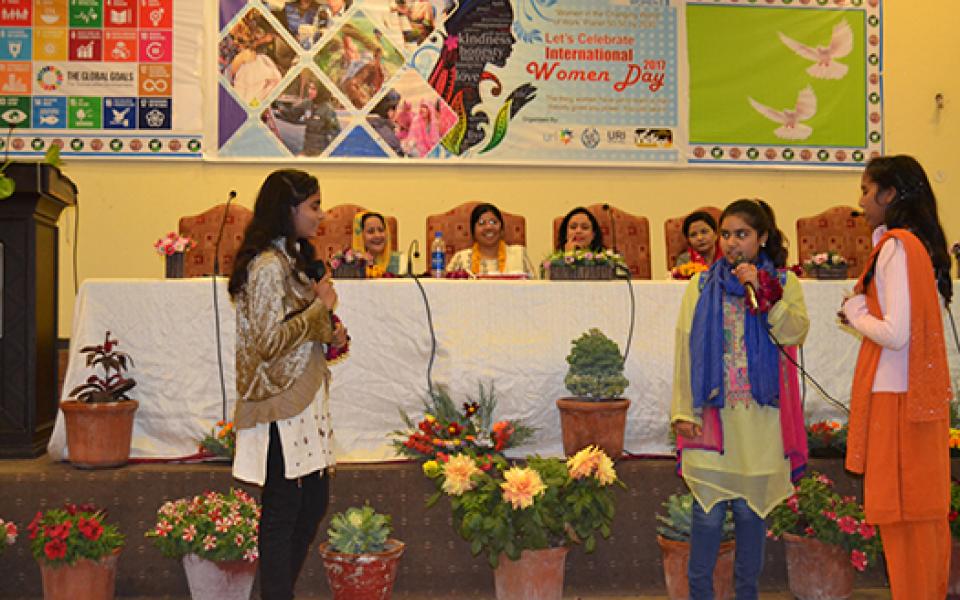 Miss Aysha Mubashir, representing Minhaj ul Quran, said, "I am thankful for the male-dominated society to celebrate one day for women, but it is only a woman who in 365 days works hard for giving smiles to family members and others. If you see a woman at home or at work, always try to unite the people. We have a very good example of Mother Mary, Hazrat Khadija, Hazrat Aysha and Hazrat Zainab for their great work to spread the message of God Almighty. Now women are sitting in the front, doing their best and making us proud to be a woman. In the end, I say thanks to Fr. James Channan OP for inviting us to attend the special event."
Miss Mehwish Obaid from the Admission Department, Forman Christian College Lahore, said, "I thank Fr. James Channan OP and Mr. Asher Nazir for inviting me on International Women's Day, which was started in 1911. It is very good to see glorifying women's empowerment in the house." She also invited all the students who have passed their exam can come to get admission information at FC College.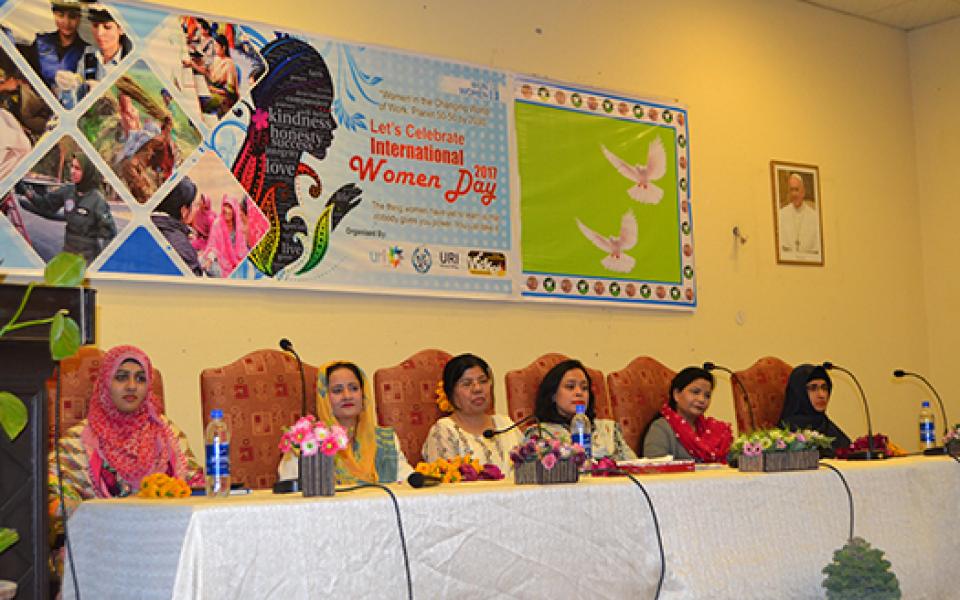 Sabina Rifat showed a film on multimedia related to her work for women. She has done a lot for the welfare of women and young girls. She also shared that all the work done for the betterment of women would not have been possible without the help of Fr. James Channan OP, who is  always available for kind help. "He never ever let us down; rather, he supported us." This is true: women and men are incomplete with one another. Our panelists are witness on any platform where we have raised the voice for equal rights."
Bright Future CC organized some games and the winners were awarded with prizes. Also, all participants enjoyed and made great fun.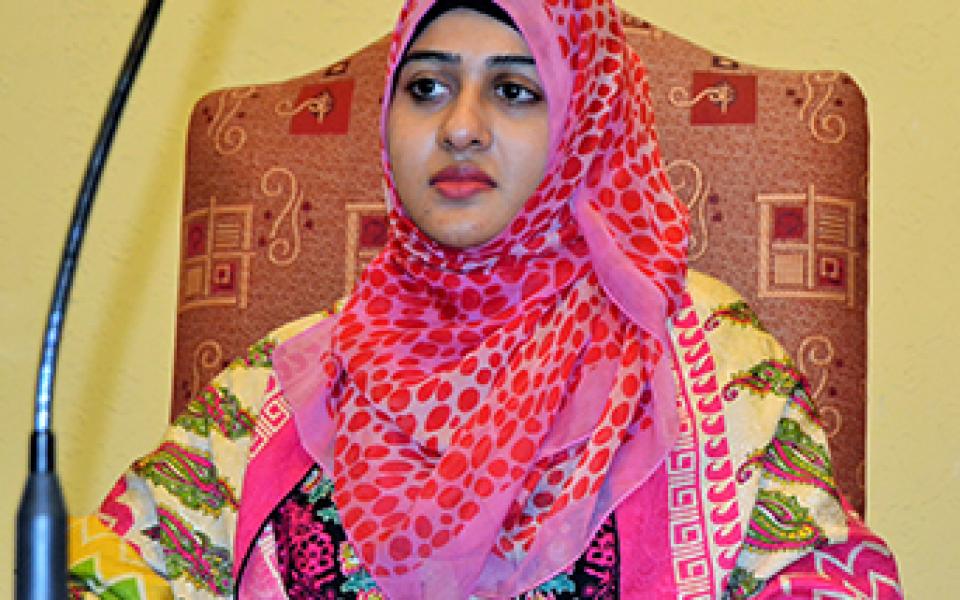 Furthermore, there was a Cake Cutting Ceremony led by Sabina Rifat, along with all women present in the Peace Center. All participants took part in candle lighting and cake cutting, which was served to all.
Fr. James Channan OP prayed for the successful event and for food. He thanked all the participants and especially the guests, who spared some time to celebrate the special day with us. He also thanked the whole team of organizers, Sabina Rifat, Asher Nazir, Tasneem Saeed, Neelam Nisari and Faisal Ilyas for their contributions. The program ended with a group photo and dinner was served. 
Prepared By;
Faisal Ilyas, Executive Secretary
Peace Center, Lahore
Cooperation Circles Involved