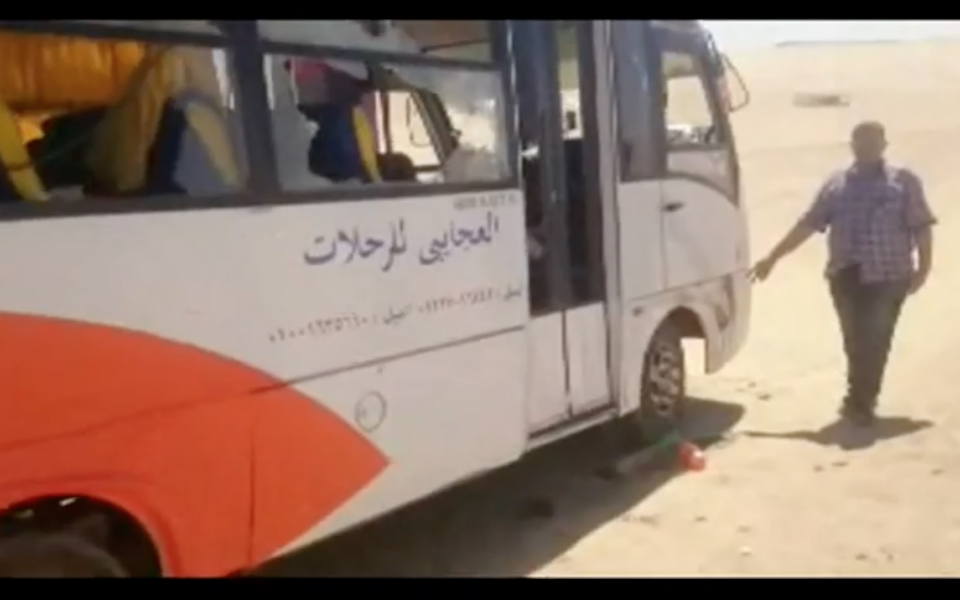 A bus carrying Coptic Christians to a monastery for Communion was ambushed and attacked several hours ago by armed terrorists, the latest of a series of violent acts aimed at Egyptian Copts. At least 28 people are dead, including children, and at least 25 are injured. No group has claimed responsibility for the attack yet, but a pattern of violence against Copts in Egypt has already been established by ISIS. See the BBC article for more details.
Dr. Mina T. Kelleni, Ph.D., M.D., founder of the Council of Arakhna and Wise (a URI Cooperation Circle in Egypt), noted that, after shooting the bus passengers and setting fire to the vehicle, the terrorists left a note reading "Sawman Makbolan," which is a typical greeting for the upcoming holiday of Ramadan.
However, the Cooperation Circle members refused to accept the message of hate and divisiveness between religions. "Unlike what the terrorists have done and written; we, Copts, will always wish sincerely with love our fellow Muslims all over the world Sawman Makbolan." They noted that, if they responded to acts of hatred with more hate, they would be disobeying the words of their Lord and Savior Jesus Christ: "Love your enemies, do good, and lend, hoping for nothing in return."
The URI community is gathering around the world to join their prayers and thoughts in solidarity with the victims and their families.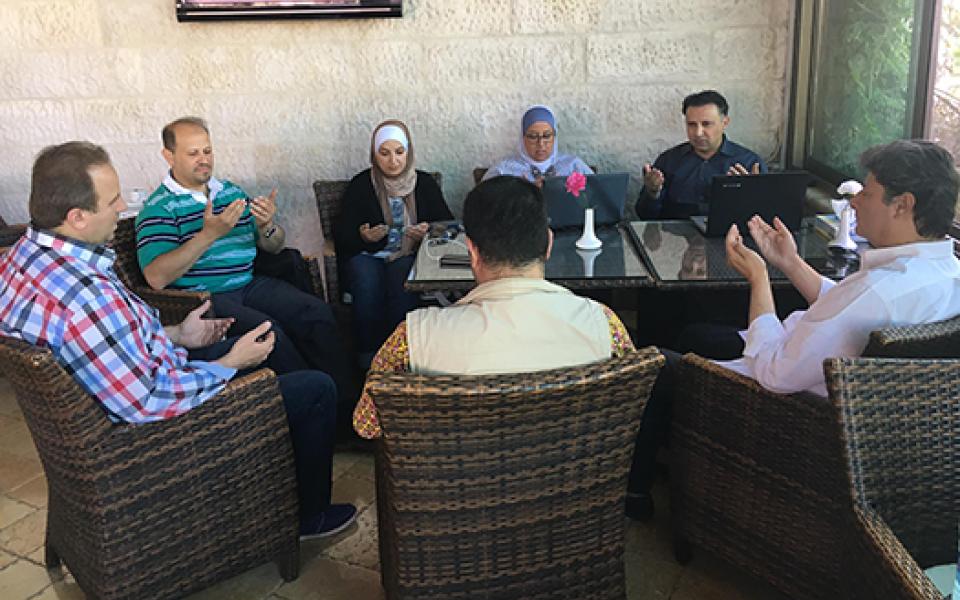 A message from Dr. Ahmed Osama, URI Global Council Trustee:
Dear URI Global Family,
We received with a great sorrow, sadness and pain the tragic news of the terrorist crime against humanity in Mynia - Egypt. We received it during our MENA Leadership team for strategic planning and action plan to fight extremism and terrorism culturally. We stopped the meeting immediately to pray for Egypt, as we did the same for our victims in Philippines one day ago.
As terrorism has no religion or land, and a lot of criminals, now all over the world it is happening.
The danger, especially in Egypt, is that terrorists are targeting peaceful civilians from Christians for the third time recently. It is predictable from the same terrorists that they will start attacking Mosques and Muslims. Their mission is to fire up civil violence used by religious slogans, within a peaceful community, and to break the unity of the society. The violence was not a feature of the Egyptian society or lifestyle.
These challenges and dangerous, hard times must encourage our enthusiasm, united with one soul and heart to serve our countries, and all humanity, these events will unite us and strengthen our commitment to promote the URI mission across the globe for peace building and stopping religiously-motivated violence. 
May God prevail peace on Earth. 
Faithfully yours,
Dr. Ahmed Osama 
Global Board Trustee
--
Dear Brother Ahmed,
Greetings of peace and blessing from URI-Africa. Like you I also came to learn with a great sadness and pain the tragic news of the terrorist attack in Mynia - Egypt. You said it all that "Terrorism has no religion or land". We need to work together more than ever to counter violent extremism, hate speech and incitement in all its form and to promote trust, understanding, peaceful coexistence and harmony among followers of different religions. We are in prayer with you and with all the people in different part of the world who are suffering due to the terrorist attack
May Peace Prevail on Earth.
In peace and gratitude,
Mussie Hailu, Regional Director for Africa and Global Envoy of URI
Cooperation Circles Involved