Asher Nazir, Executive Secretary of URI Pakistan, shares the latest issue of the Umang newsletter (July-September 2017 issue).
(Scroll to the end of the .PDF file for the English translation.)
Highlights include:
A URI Pakistan member shares learnings from an interfaith scholarship opportunity in Rome, where she met Pope Francis and deepened her understanding of world religions.
Father James Channan and other URI Pakistan members take part in a workshop aimed at countering violent extremism
The Peace Center organizes youth seminars for minority youth in Pakistan.
Joy Foundation organizes youth trainings on peace, safety, and respect for all.
Read the full issue in the .PDF below.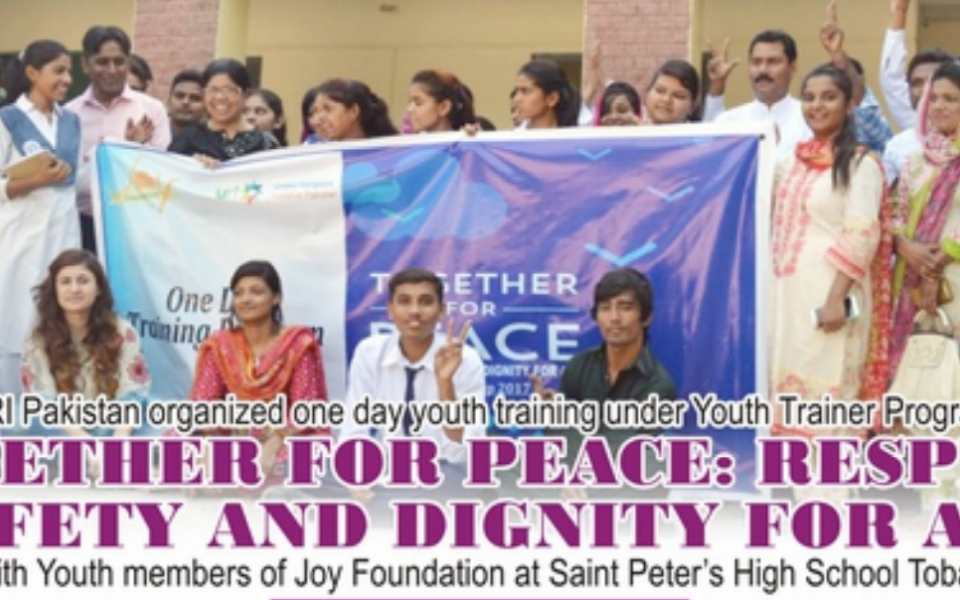 Cooperation Circles Involved