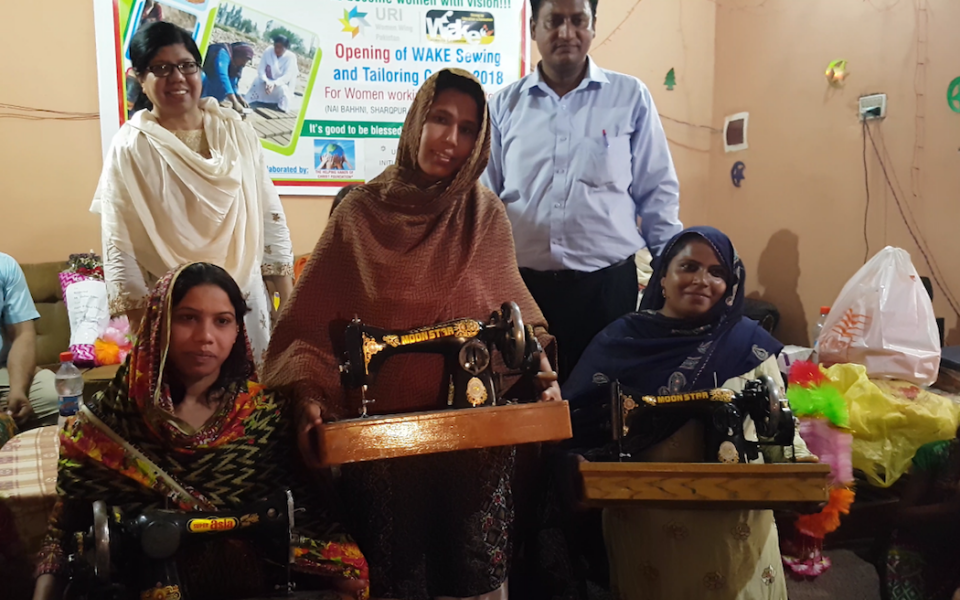 United Religions Initiative (URI) Pakistan gifted 10 sewing machines to the Abundant Life Church in Sharaqpur Sharif, a conservative town in Punjab province. The area is a stronghold of the Tehreek-i-Labaik Yah Rasool Allah Pakistan religious group that campaigns for the spread of Sharia.
Sabina Rifat, Coordinator of URI's Women's Wing, said in an address: "Your skills will make you independent. Quitting tough field work will not only enable you to support your families; it will give you more time to spend with them."
"Your skills will make you independent."
Additional monthly sessions on women rights and family values will also be held to counter a growing trend of sexual harassment. About 1,000 Christian and Hindu women are forced to convert and marry Muslim men in Pakistan every year, according to media reports. Last month, a Christian beautician died after a Muslim suitor set her ablaze for refusing to renounce her faith and marry him.
Pastor Naheed Samuel of the Abundant Life Church hopes the new center will boost the self-confidence of local women. "When I arrived here after my marriage 13 years ago, they used to cover their faces in denial even when invited for prayer services," Samuel said.
Five Christian boys were converted to Islam last year, the pastor added. "We have especially enrolled seven Muslim women for sewing classes in the church to build relations and strengthen interaction between both communities," Samuel said.
Forty women, including vegetable pickers and brick kiln workers, have enrolled for year-long courses on embroidery, tailoring and stitching.
Since 2006, URI Pakistan has managed 13 sewing centers in slums and rural areas of Lahore, Faisalabad and Multan dioceses. The organization has also helped some brick kiln workers escape high-interest loans. "In every group, at least five women usually give up daily wages and become full-time tailors," Rifat from URI said. "Such alumni are usually awarded their own sewing machines."
---
Read the full article on the UCANews.com website.