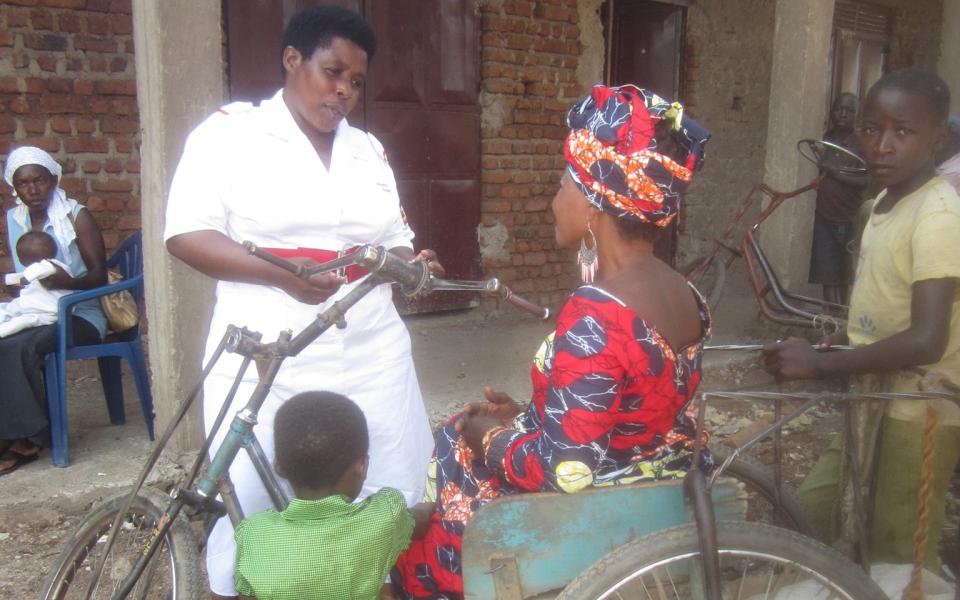 Please give a warm welcome to the latest groups to join the global URI network. Learn more about these groups, called Cooperation Circles, here.
---
Total Grace and Glory Ministry (Lagos, Nigeria)
We work to produce credible and transformational leaders in society. Total Grace and Glory Ministry is a registered nonprofit based in South West Nigeria. The organization started initially as a purely Christian Group with members drawn from several Christian denominations. The group has expanded its membership, which now includes Muslims and Traditionalists as well. Total Grace and Glory Ministry program focus areas include: Education, Trainings on Peace and Conflict Resolution and Mentoring, Leadership Development and Entrepreneurship, etc.
---
Karambi Group of People with Disabilities (Kampala, Kasese, Uganda)
The vision of KAGPWD is a community where persons with disabilities can enjoy their freedom. Karambi Group of People with Disabilities (KAGPWD) is a non-government organization based in Mpondwe Lhubiriha, Kasese and operating in Karambi and Mpondwe Lhubiriha Town Council in Bukonzo West County. It was founded in 1995 by a group of people with disabilities in response to the discrimination, marginalization, isolation, and exclusion faced by people with disabilities within society.
---
Restoring Community Visions International (RCV_ international) (Bugiri District, Uganda)
We work to increase access to information and services relating to sexual reproductive health amongst young adolescents, to address all the cultural religious and social practices, values and beliefs that render the community underdeveloped (i.e. violent extremism, forced marriages and all antisocial behaviors). We work to rehabilitate and reintegrate the affected groups of people in the community through peace and reconciliation activities. We are reducing youth unemployment, poverty, and youth rural-urban migration. Because many youths are engaged in our projects, crime rates and the level of stigma and discrimination of community outcasts, and the level of school dropouts are reduced in the community.
---
Vishwa Guru (Bengaluru, Karnataka, Southern India)
Vishwa Guru team is a group of very energetic youth who had been engaged in social activities during their college education. They decided to continue their activities for community development and created Vishwa Guru. They have been conducting social programs for the past few years with the desire to achieve world peace through interfaith work. Members hope to build peace among the people of different faiths by promoting interfaith activities and focusing on human rights. They run programs such as Yoga for World Peace, Youth Empowerment through Rural Development, and Women's Education for Empowerment. Their hopes and future plans are breaking the misguiding and religiously dividing forces that prevail in the society, and bringing them under interfaith harmony.
---
Confidential Counsellors Segbroek the Hague NL (Rijswijk, Zuid Holland, The Netherlands)
We are stimulating, educating and inspiring confidential counsellors in The Hague. The group, which is quite new, is formed by social workers and people coming from other "helping" professions who are working as confidential counsellors to help people in their community. They are also helping other URI Cooperation Circles in Den Hague with their current projects and activities. Members want to help confidential counsellors to feel inspired and supported and even more equipped for their job.
Cooperation Circles Involved