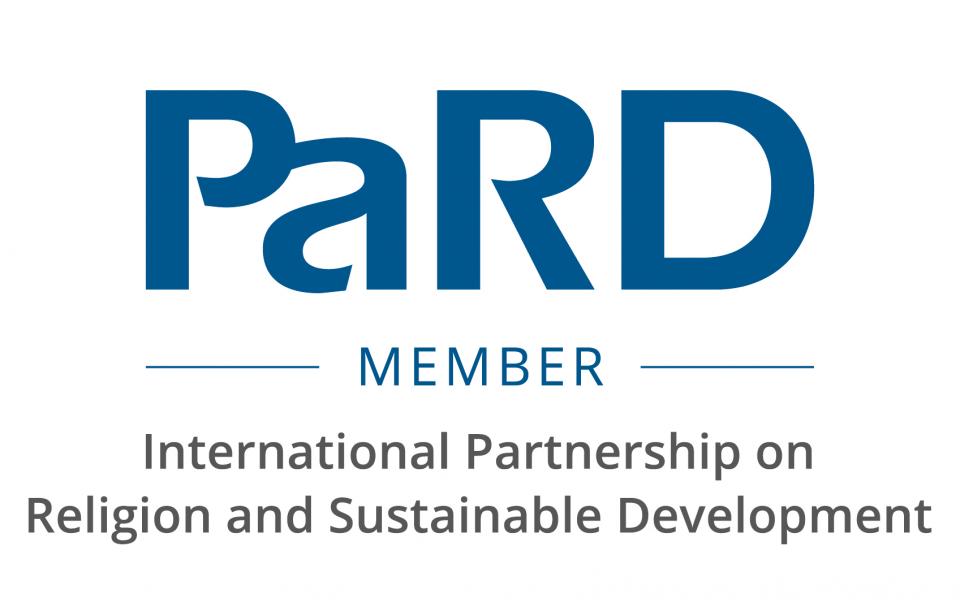 For Immediate Release:
The Secretariat of The International Partnership on Religion and Sustainable Development (PaRD) has announced that the United Religions Initiative (URI) has been admitted as a Member. The two organizations were introduced by Ambassador Mussie Hailu, URI Global Envoy, Continental Director for URI-Africa and URI Representative to the United Nations.
In a letter to URI Executive Director, Victor J. Kazanjian, Dr. Thomas Lawo, Senior Advisor of the Secretariat of PaRD, stated, "Together with our Steering Group, we have reviewed your application to become a member of PaRD and are delighted to inform you that your organization has been admitted as one of our esteemed members." Members of PaRD commit their dedication to building such a global partnership on religion and sustainable development, which aims to facilitate and leverage dialogue and cooperation between parties from all nationalities, cultures and religions.
Acknowledging the announcement, Mr. Kazanjian responded, "URI is delighted to learn of our inclusion in PaRD. We look forward to promoting the positive role that religion can play in sustainable development, particularly as we lift up the work of grassroots interfaith coalitions in this area."
About URI
With U.S. offices in San Francisco, California, and 21 additional offices around the world, URI is the largest grassroots interfaith peacebuilding network in the world, cultivating peace and justice by engaging people to bridge religious and cultural differences and work together for the good of their communities and the world. URI implements its mission through local and global initiatives that build the capacity of its member groups (called Cooperation Circles) in 108 countries to engage in community action such as conflict resolution and reconciliation, environmental sustainability, education, women's empowerment, youth leadership programs, and advocacy for human rights.
About PaRD
Headquartered in Bonn, Germany, PaRD aims to strengthen and leverage ongoing cooperation, as well as to facilitate new collaboration between religions and secular actors in international development. It brings together its members and partners from all over the world in order to harness the positive impact of religion on sustainable development and humanitarian assistance.
The UN's Sustainable Development Goals (SDG)
The preamble of "Transforming our world: the 2030 Agenda for Sustainable Development," adopted by the United Nations General Assembly on September 25, 2015, emphasized that "as we embark on tis collective journey, we pledge that no one will be left behind." Therefore, Sustainable Development Goal 17 of the 2030 Agenda for Sustainable Development specifically calls for all involved actors to "revitalize the global partnership for sustainable development."