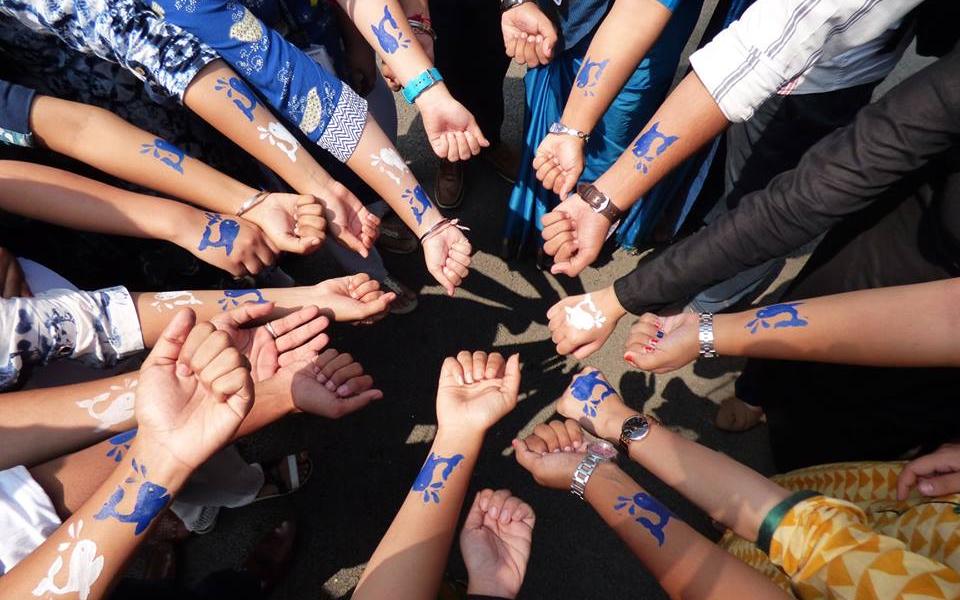 Please give a warm welcome to the latest groups to join the global URI network. Learn more about these groups, called Cooperation Circles, here.
---
Youth for Peace International, India (Delhi, North India)
Youth for Peace International focuses on capacity-building, ground action and advocacy. Members conduct workshops on peace and conflict and offer global training for trainers of youth and peacebuilding. They have expanded their work to Kashmir, Malaysia and Iran. They run active projects helping Rohingya Refugees and sexually abused women.
---
Ukrainian Pagan Circle (Odessa, Ukraine)
Interfaith bridge-building is very much needed in Ukraine because of the current absence of dialogue. Ukranian Pagan Circle is formed by young members of different pre-Christian, European, Pagan spiritual traditions: Slavic, Greek, Scandinavian, and Celts. They organize social events related to children and ecology, such as the very nice tradition from past called "Subotnik" that consists of cleaning nature on Saturday (planting trees, and cleaning forests and small rivers). They believe in freedom and human rights and respect for the peculiarities of each spiritual tradition.
---
Parvati.org for Peace and a Healthy Planet (URI Multiregion, based in North America)
This group's purpose is a peaceful and healthy world - beginning with the Marine Arctic Peace Sanctuary (MAPS). MAPS protects the rapidly-vanishing ice of the Arctic Ocean that keeps our planet cool and weather stable. Members are harnessing the exponential power of modern media to penetrate, permeate and pervade global awareness with the urgent need to protect the sea ice for all life on Earth. They captivate the imaginations of people around the globe with a constant stream of highly visible, engaging content that urges the immediate protection of the Arctic Ocean for the sake of all life.
---
Project i2i (Illinois, United States of America)
Project i2i is a pro-peace, eco-conscious, and egalitarian, community-driven non-profit organization that seeks to remove social barriers and labels in our daily lives. Members want to have a proactive approach in inviting the community to have real dialogue, to build real, substantive relationships between people, and to get to know people from other cultures, religions, etc. that they otherwise would not have. This proactive approach ensures that relationships are in place before the need to react. Members believe that, by having these conversations with community leaders, they can create more positive energy and more respect and love in the community as a whole.
Cooperation Circles Involved