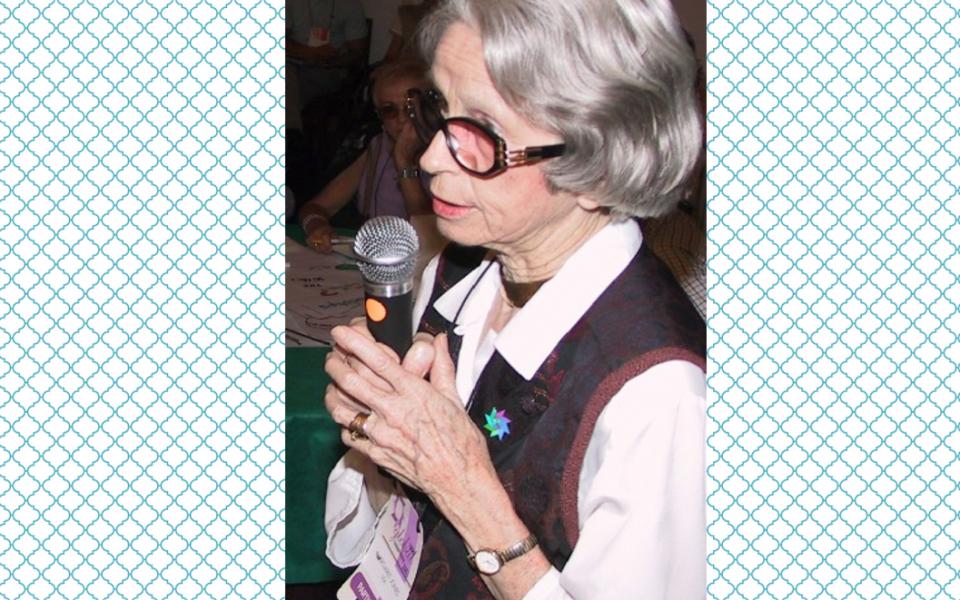 In 1997, Margaret Jones, with her husband Malcolm, founded one of the first URI Cooperation Circles (CCs) in their home town of San Mateo, CA. Margaret and Malcolm were interfaith pioneers in their own faith tradition. Early on, they urged the Methodist Church General Conference to adopt a resolution promoting interfaith outreach.
The San Francisco Peninsula CC met monthly to provide a safe space for in-depth dialogue among people from different religions, spiritual expressions and Indigenous traditions. When Malcom passed away in 2001, Margaret carried forward the monthly meetings every month for the next 10 years!  Margaret would frequently call the URI Global Support Office vigorously looking for a person from a lesser-known religion or spiritual perspective whom she wanted to invite to speak at their monthly gatherings. Each month, the interfaith dialogue would open with guidelines intended to establish a respectful and safe space. These useful guidelines have been shared with the URI global community.  They are featured in an Every Voice piece honoring Margaret.
Margaret established lasting friendships with the local Muslim community. Over the years, the work of this CC was recognized as a significant contributor that helped to enrich the social fabric of San Mateo by providing a more welcoming environment to people from diverse backgrounds.  
Margaret lived in a Senior Community in her last years. She continued to introduce her neighbors to the joys of knowing people from different religions, and spoke there about the Preamble, Purpose and Principles of URI. Margaret passed away at age 96, with her loving family nearby, on April 19, 2017. At her Memorial Service, her son read Margaret's words as her legacy that described her passion for interfaith work and her deep respect and appreciation for the United Religions Initiative. Clearly, members of the Celestial CC have welcomed Margaret with open arms!