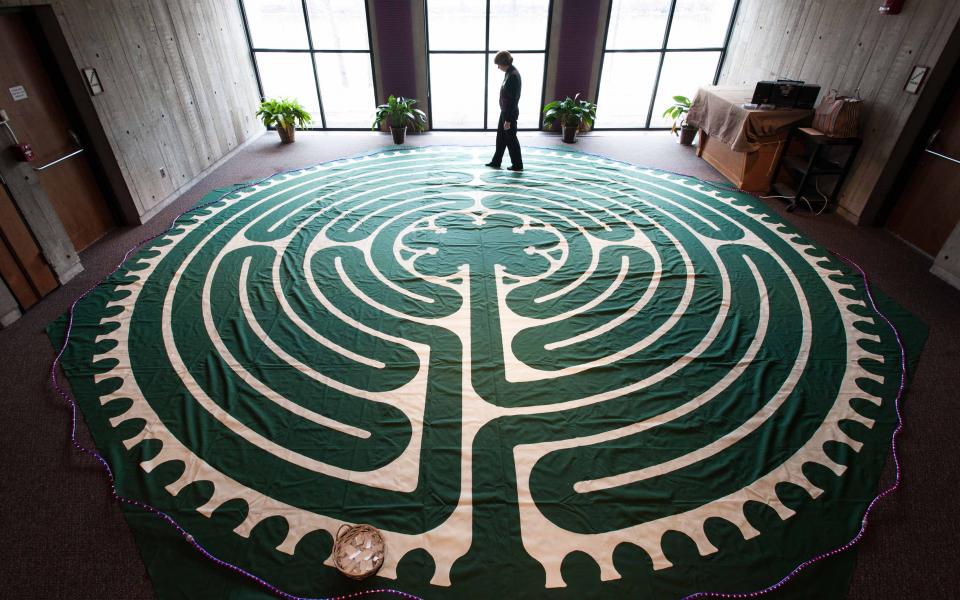 As URI Executive Director Victor Kazanjian likes to say: Cooperation Circles (CCs) are at the heart of URI. 

As URI's Global Council/Global Staff come together in San Francisco this week for our annual gathering, we do so on behalf of the thousands of URI CC members who dedicate themselves to promoting enduring, daily interfaith cooperation, ending religiously motivated violence, and creating cultures of peace, justice and healing for the Earth and all living beings. 

We invite you to join us in prayer or meditation for a fruitful outcome of this annual event, as we welcome our six new Cooperation Circles approved in June.
Listed by region, they are:
AFRICA
Family Health and Development Foundation (FAHEDEF),Cameroon
The purpose of Family Health and Development Foundation is to create awareness and engage families in the communities to bring about sustainable development. This implies a change the mindset of families in the community. This is carried out through community outreach programs, communication for behavioral change and capacity building. One of their most memorable activities was a community outreach carried out in September 2013 at the Ahala II where they had 124 children come out for the medical outreach with the health team in action.
---
ASIA
Neeleswaram CC, India - South Zone, Asia
This CC is formed of three important communities Viz. Hindus, Christians & Muslims. Neeleswaram is a predominantly Hindu area and members want to harness peace among all the communities. There are occasional clashes among militant groups and they want to become catalysts for peace among such fighting groups.This group has very good artists and other professionals among them. They organize series of training programs and workshops for youth and students in addition to TV programs of various kinds.
---
EUROPE
Europe Youth Leadership CC , Europe
Members of this Cooperation Circle have been involved in URI activities for years. They are coming from different Europe countries and they come together because they want to form CC that will provide support to all URI youth in Europe and to improve youth leadership program and youth ambassador work. Their work focuses on the promotion of intercultural cooperation and the creation of a better society. They plan to support the growth of URI and the URI Young Leaders Program serving as an alumni network for people who participated in URI's youth programs, as well as an entry point for new people, functioning as a steering group for a wider network of young leaders in Europe, cooperating with and supporting the URI Young Leaders Program, consulting on the design and implementation of activities. They envision working towards inter-generational cooperation and to generate ideas and projects with like-minded CCs of the global URI network, raising awareness of URI throughout Europe, generating new interest from young people in interfaith cooperation and developing a peer-led process to better equip young interfaith leaders with the skills, experience, resources and networks they require to grow the interfaith movement.
---
NORTH AMERICA
Charter for Compassion, U.S., North America
Charter for Compassion International provides an umbrella for people to engage in collaborative partnerships worldwide. Their mission is to bring to life the principles articulated in the Charter for Compassion through concrete, practical action in a myriad of sectors. Aware that our world is deeply troubled and polarized and committed to make the world a better place, this CC works to establish and sustain cultures of compassion locally and globally through diverse initiatives-education, cities, business, religious and spiritual communities, and the arts. They supply resources, information and communication platforms to help create and support compassionate communities, institutions, and networks of all types that are dedicated to becoming compassionate presences in the world. The Charter began building a partnership of individuals and organizations around the world working to bring compassion to life. Over the first few years, the number of Partner organizations globally grew slowly, and then began to explode in 2013. By the fall of 2013, over 400 organizations had signed on as Partners for the Charter. Through this vibrant Charter for Compassion Partner Network they welcome and communicate the sharing of information, stories and experiences that touch the work of compassion.
InterFaith Works, U.S., North America
InterFaith Works builds bridges of understanding to affirm the dignity of all people in Central New York. Working with the different faith communities and the diversity of the region's people, they address deeply embedded social divisions. Informed and influenced by the values and ethics of the faith traditions, members work with the community to find common ground on its issues. Using the tools of interfaith and cross-cultural dialogue, they create life-changing experiences that lead to actions for the creation of a more equitable and loving community. Interfaith Works is a 37 year old agency that serves over 3,000 people every month in a variety of ways. They have stood up against bigotry and for inter-racial and inter-religious understanding since they began, and host the longest running dialogue on ending racism in the nation. Their model is nationally acclaimed and many communities model their dialogues after the one introduced by Interfaith Works.
University of Rochester Interfaith Chapel, U.S., North America
The Interfaith Chapel has been on the University of Rochester for over 40 years. This has long been an interfaith campus and the mission of The Interfaith Chapel and the related Students' Association for Interfaith Cooperation is to continue to grow students' involvement in interfaith work on the campus, in the local community, nationally and internationally. They develop educational, service, worship and social activities involving students, faculty and staff and local community members of different religious and spiritual traditions, including those who claim no affiliation to promote understanding and cooperation and to prepare students to be compassionate and informed global citizens who can contribute in their various professions to the flourishing of all life on this planet.
---
If you wish to extend your warm wishes to these new Cooperation Circles, please click on the name of the CC above, and on each CC page you will find their contact info.
 
May Peace Prevail on Earth!
With much appreciation,

Maria Crespo
URI's Director of CC Support
on behalf of the URI CC Approval Committee
Cooperation Circles Involved