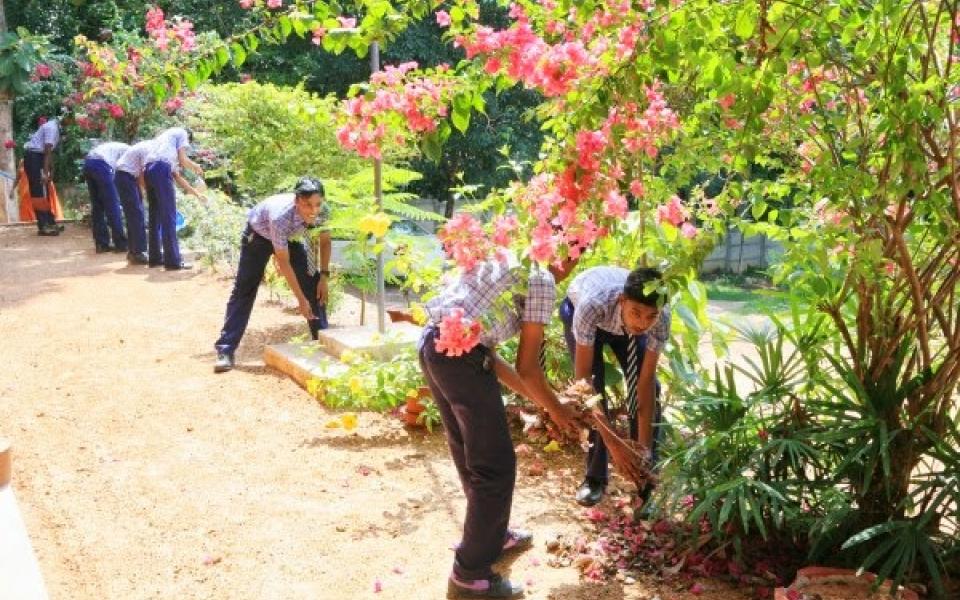 It is with great joy that we announce the five new Cooperation Circles incorporated into our family for the month of August! Although each circle comes from a different region, addressing a different challenge facing our Earth community, they all hold URI's mission in their hearts.
These new Cooperation Circles are shining examples of our Preamble: 

"We unite in responsible cooperative action to bring the wisdom and values of our religions, spiritual expressions and indigenous traditions to bear on the economic, environmental, political and social challenges facing our Earth community."

Read more about our new circles below:
Mulapnen Capacity Global Services Nigeria, Africa
Mulapnen Capacity Global Services is a registered Community-Based Organization (CBO) promoting environmental education and management, transformational leadership development and youth interfaith communication and integration. They endeavor to provide and empower rural communities with knowledge, tools and skills for self-reliance and participation in economic and social development for the nation. One of their key activities is the ICT (Information, Communications and Technology) and Peace Education Programs for Students. They have successfully trained and empowered 150 students in 10 Secondary Schools in three Local Government Areas of Plateau State. They also observed the United Nation's International Day of Peace (IDP) and hosted an event for IDP in 2013. In April 2014, they organized an environmental activity in Pankshin, Plateau State, Nigeria, during which 80 students participated in a town cleanup, clearing and dispensing debris. Members have also established environmental clubs for students at Excellence International School, Tudun Wada, Jos, Nigeria.
St. Mary's Public School Mulakuzha, Kerala, India 
Since its founding 25 years ago in the district of Alappuzha (Alappy), St. Mary's Public school has been conducting numerous programs for educational development and communal harmony. This school expressed their wish to join URI in order to bring younger generations the wisdom of other religions and cultures. The management and the teaching community of St. Mary's are very interested in supporting interfaith activities, especially URI projects. The province is specifically known for a concentrated Dalit population, to which St. Mary's is committed to serving.
Youth for Peace Bosnia and Herzegovina, Europe
This Cooperation Circle, formed by young people from different spiritual backgrounds from Bosnia and Herzegovina, is active in working with interfaith youth groups from local and international organizations. With unique professional backgrounds in psychology, economics and tourism among other things, they have organized activities, workshops, seminars and conferences for young activists. They established Youth for Peace as a non-governmental organization on national level at the begging of 2014 and currently have more than 15 active members. Through interfaith projects, they hope to contribute to peacebuilding and interfaith dialogue by highlighting the importance of young people in the process. They strive to empower young people to be initiators of positive change in order to create a better future by building a society of equal opportunities without prejudices in local communities.
Quinaroa Mérida, Venezuela
Members of this Cooperation Circle consider themselves indigenous people, upholding the heritage of their ancestors, though they have become urbanized over time. They work for the recovery of their indigenous habits and traditions, the practice of agriculture, education and preservation of nature. Among members there are farmers, engineers, students and children. Approximately 700 people form their community, representing Cosmovision and the Catholic indigenous. Of their many important activities, they celebrate San Isidro Labrador on May 14th and 15th (San Isidro Labrador Celebration). For this event, they dance with the Saint on the way to the Church in Lagunillas in Zulia State. The Indigenous then join the rest of the community and practice a ritual at the shore of a lake. It is very important for them to share their roots and ancestors; they dream of one day creating a museum to show what the construction of their family homes were like. They also want to build a Bio-Touristic Garden so that they can show how over-regulation of the Indigenous lands harms the seeding process, affecting sacred plants and typical food. All of their activities take place with the presence of children of the neighboring schools but they want to extend these to all children and adults from around the world.
Hope in Life Foundation Multi-Region
This US-based Cooperation Circle is comprised of members from different parts of the world working hard to end violence against women. Although many live far apart, each individual acts as an ambassador of peace and love within their respective communities. Circle members, many of whom are based in California, meet to discuss domestic violence with leaders and female victims of abuse in their communities, several hosting speaking events in public schools. During phone and in-person meetings they learn about the socioeconomic conditions of women in different parts of the world. The Circle also works with children to instill values of respect and love, encouraging the participation of men and recognizing them as part of the solution. As a result of these efforts, Hope In Life hopes to create heightened awareness in real and virtual communities about the causes and effects of domestic violence and how to avoid it in a domestic partnership. Increased participation from men, women and children on how to proactively tackle issues related to violence is also expected. The organization's website, hopeinlifefoundation.org, posts research to share about the seriousness of this issue.
Cooperation Circles Involved