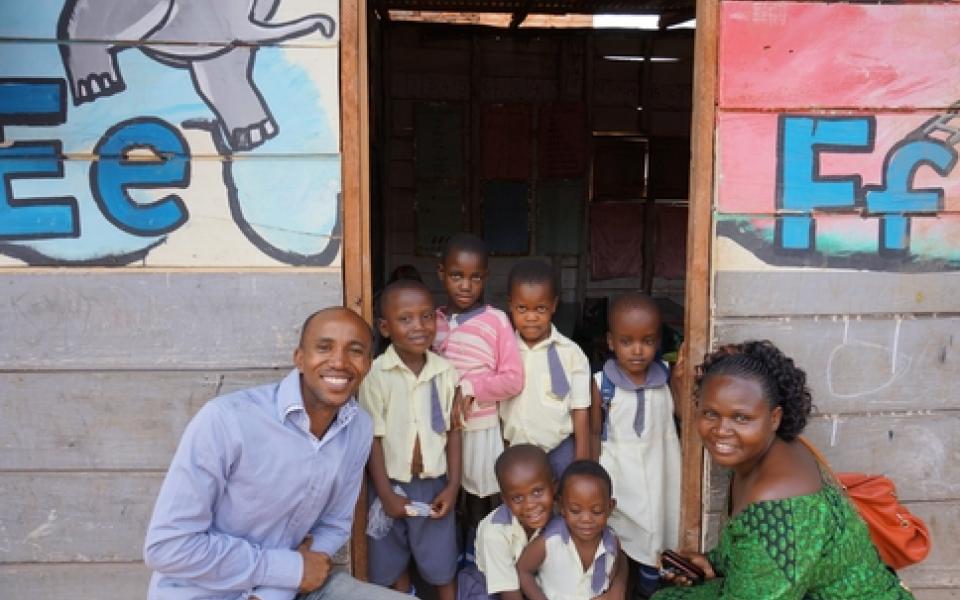 Learn more about these three featured Cooperation Circles, who are working hard in Kampala, Uganda to improve life for people of all faiths and cultures. Action For Fundamental Change And Development, Twekolerere Women's Development Association, and Youth Interfaith Mission Uganda all encourage interfaith and intercultural cooperation for the common good. In working alongside each other, individuals from all religious, ethnic, and cultural backgrounds can achieve drastic improvement for the entire community.
Action For Fundamental Change And Development, Kampala, Uganda
Action For Fundamental Change And Development (AFFCAD) works with economically underserved communities in Bwaise, Kampala, Uganda. By working closely with youth and families, this Cooperation Circle strives to bring people of all cultural and religious backgrounds together as they unite to solve problems facing their community as a whole. AFFCAD's platforms rally community members of different backgrounds to join forces and improve communal health, drainage systems, disease outbreak reduction, and flood responses.
The CC also works with communities to encourage HIV and AIDS Voluntary Counseling and Testing, Youth Summer Camps, and other outreach programs. AFFCAD matches local youth with international volunteers to work on projects (like building new wells and schools) that benefit the entire community regardless of religious, social or cultural background.
CLICK HERE TO READ THEIR FULL CC PROFILE
---
Twekolere Women's Development Association, Kampala, Uganda 
Twekolerere Women's Development Association is a Cooperation Circle that brings together Christian and Muslim women and men by using theater as an educational tool. Through radio, TV, and live stage performances, Twekolerere addresses social problems affecting the entire community, such as HIV and AIDS prevention, poverty, environment, and education. With about 50 members and 14 years of performance experience, Twekolerere CC attracts an interfaith audience.
In addition to their "edutainment" program, Twekolerere also works with those affected by or infected with HIV and AIDS by employing them in small income generating initiatives like tree planting. Not only does the program allow workers to earn a livelihood, but it also encourages local environmental conservation.  
CLICK HERE TO READ THEIR FULL CC PROFILE
---
Youth Interfaith Mission Uganda, Kampala, Uganda
Youth Interfaith Mission Uganda mobilizes youth from different faith and ethnic traditions to work alongside each other while improving access to education for all young people. The Cooperation Circle focuses on helping youth with difficulties paying school tuition fees, accessing scholastic materials, and meeting their basic needs. The CC provides spiritual and psychological mentorship to students, special needs youth, and orphans. In their own words, "The students with special needs have come to appreciate themselves as equal citizens by standing to pursue their needs at school."
Since schools naturally bring together students from different backgrounds, Youth Interfaith Mission Uganda operates from Kyambogo University, Kampala, and has additional branches in Kyambogo Secondary Schools and the Kira Sub County Wakiso district. The CC's programs are tailored to meet the needs of students while promoting peaceful co-existence through access to shared scholastic resources that students of all backgrounds can use.
Cooperation Circles Involved