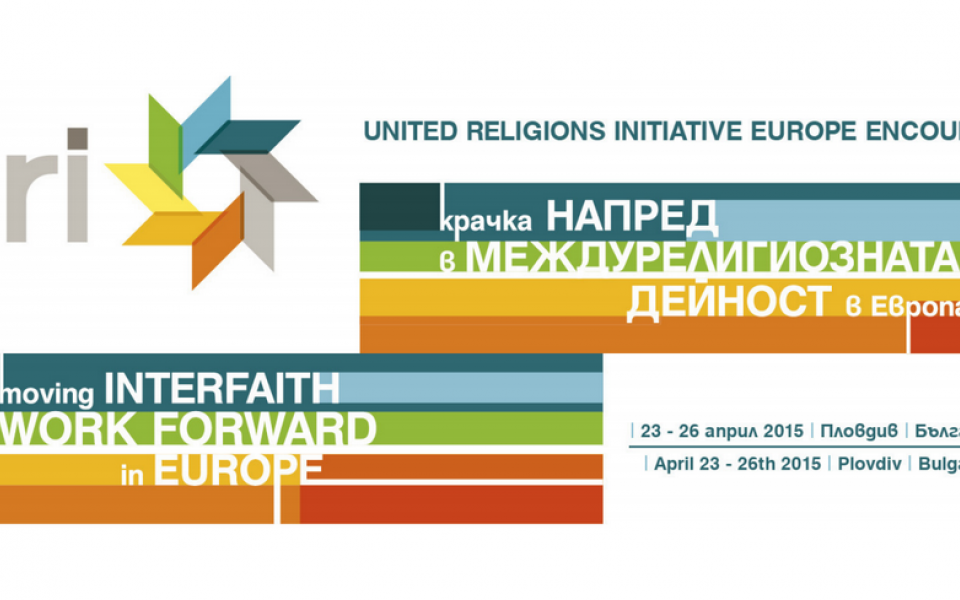 AN OPEN LETTER OF GRATITUDE
To the leaders of Germany, Ukraine, Russia and France 
We, the URI-Europe conference' participants gathered in April in Plovdiv, Bulgaria, on behalf of the grassroots members of European United Religions Initiative's family, address the leaders of Germany, Ukraine, Russia and France to express our gratitude for their facilitation of the process of the ceasefire agreement for Eastern Ukraine negotiated in Minsk as a first step together towards peace.
We express our moral, emotional and spiritual support to the four European statespersons in their continued efforts and dedication for an ongoing peaceful and principled resolution of the situation in Eastern Ukraine; as well as our wishes and encouragement to continue their steps towards peace, to maintain a commitment to dialogue and diplomacy.
Approved by the undersigned delegates of European Cooperation Circles of the United Religions Initiative (URI).
26th of April 2015.
Signatories:
Name - URI Cooperation Circle (CC) - Country
Daniel Exposito - Romero European Youth Leadership CC - Spain
Lesley Ten Siethoff - URI Netherlands - Netherlands
Martina Georgieva - URI Bulgaria - Bulgaria
Vjekoslav Saje - Balkan as a Soul Bridge - Bosnia
René Kahukula - Pacific Teams - France
Karimah Stauch - DMLB, URI Germany, URI Europe - Germany
Patrick Nickisch - UN Ambassador of URI in Geneva - Switzerland
Rosen Dimov - European Youth Leadership CC - Bulgaria
Alba Tarroc Fernandez - AUDIR - Spain
Merel Remmerswaal - URI Netherlands - Netherlands
Adriana Lubenova - Bulgaria
Abdelkarim Bellafkih - Bond Zonder Naam - Belgium
Wilhelm Sabri Hoffmann - URI Bonn - Germany
Eloïse Roux – EIFRF - France
Eric Roux - EIFRF - France
Andrea Dornseif - Unitheum - Germany
Stefania Sabo  -Romania
Sheikh Bashir Dultz - DMLB, URI Germany, URI Europe - Germany
Dr. Petar Grammatikoff  - URI Bulgaria - Bulgaria
Arzu Cetinkaya - Intercultural Circle Bonn - Germany
Duncan Wielzen - IBS The Hague - Netherlands
Marianne Horling - Intercultural Circle Bonn - Germany
Angelina Vladikova - Bridges, Forum For Dialogue - Bulgaria
Bart ten Broeck - IBS The Hague - Netherlands
Ari Van Buren - URI Netherlands - Netherlands
Elisabeth Lheure – AUDIR - Spain
Rita Bouwman - Dialogue Group Prisma - Belgium
Sally Mahé - URI USA - USA
Svetlana Karadzhova - Bridges - Bulgaria
Nargis Nurulle - Tajikistan
Cooperation Circles Involved