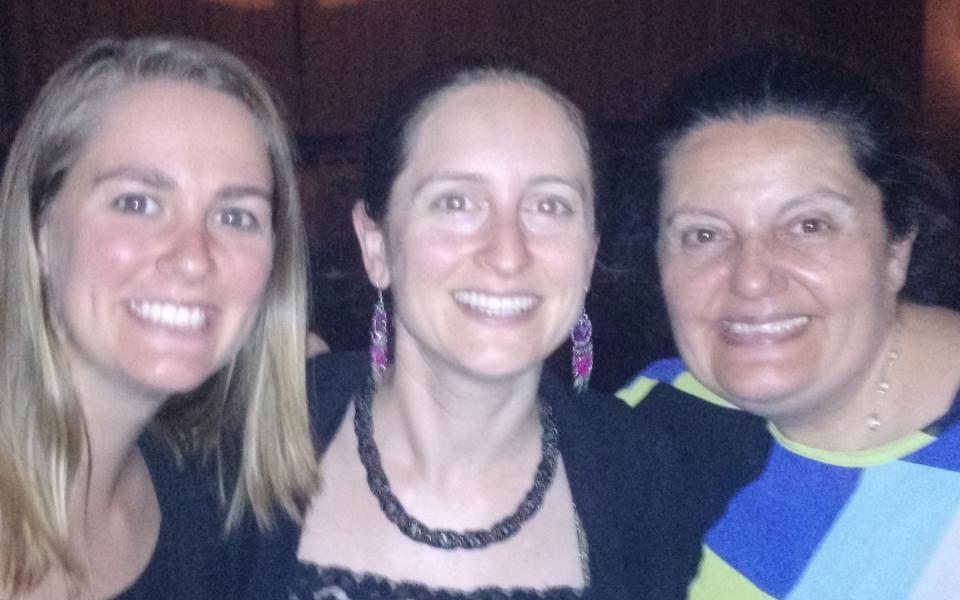 As a member of the global URI family, I count it a privilege every time I am able to see the work of a Cooperation Circle come to fruition. This past week, in a movie theater in San Francisco, myself and two other members of the URI Global Staff Deepening the Journey CC were able to see this firsthand. 
Just Vision, a Cooperation Circle that  uses media to contribute to fostering peace in Israel and Palestine, is currently promoting a film about Palestinian resistance during the First Intifada (uprising). The film, entitled The Wanted 18,is about a Palestinian town that begins to produce their own dairy products and the Israeli military's response. 
The film was shown at the San Francisco Jewish Film Festival as part of a special program called "Bridges and Barriers" that brought in eight nonfiction films showing divergent points of view on the Israeli/Palestinian conflict. 
Sitting in a theater and watching the lights dim as our CC's logo flashed across the big screen, I felt connected. To me, attending the film screening was about supporting the work of a fellow Cooperation Circle. It has caused me to ask, "As members of URI, what are creative ways we can support one another across the distance?" The more we help each other, the more we can rely on that same help ourselves through our network. Consider taking the step to ask CCs in your area (or across the distance!) if they are promoting any projects or events your CC can support.
Cooperation Circles Involved