By Jiamin Li
The sound of a meditation singing bell started my day off at URI. On my first day, the staff meeting began with a meditative reflection. The deep, peaceful sound lingered in my brain, relaxing my nerves. During the meeting, everyone was encouraged to share their opinions. I realized that URI is a place that respects individuality in teamwork and ignites passion for interfaith diversity, while members of the organization are united by the common goal of creating world peace.
Due to URI's encouragement of interns growing into their full potential, I was able to work with both the Communications and Global Programs teams. I've worked on multiple projects with Isabelle and Jaya. In the first week, Isabelle handed me a video project on URI's 18th birthday. Diving into the video materials, I was delighted to see the tremendous impact of what URI has done across the globe and to participate as a presenter who spread out the impact of URI. With Isabelle and Gaea's responsive and helpful support, I was able to turn the video clips that were shot in many locations and languages with people who have different beliefs into a coherent story within four days. Since I study Anthropology and Film, I was grateful for this given opportunity in utilizing my interdisciplinary knowledge to share people's opinions – the wishes for making the world a better place. This project fulfills my wish for the world, which is to employ my anthropological knowledge and film-editing skills to encourage voices and bridge differences.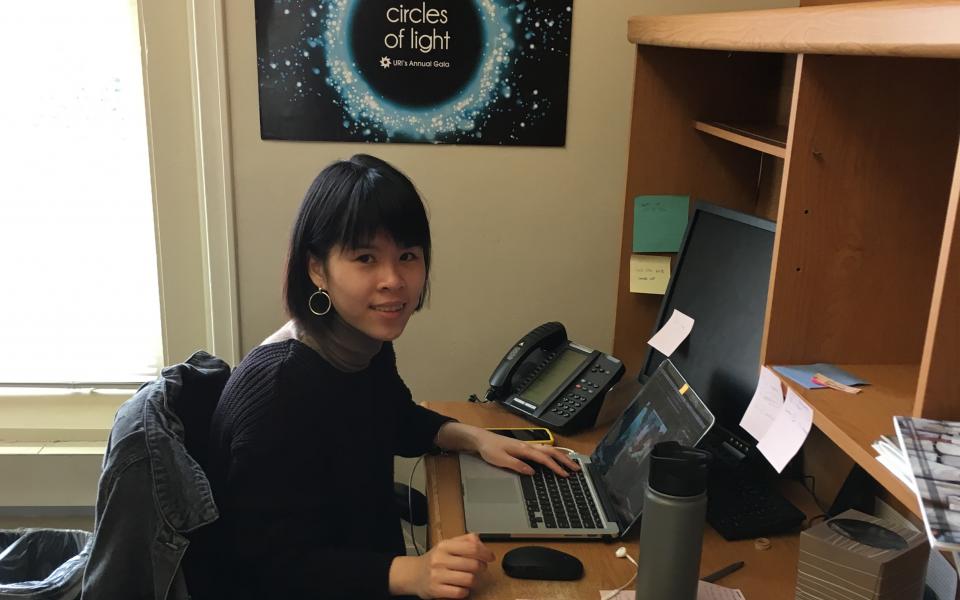 Later in the summer, I also worked with Communications to create profiles for URI's partners and design memes to publicize the 2018 International Day of Peace. Isabelle really pushed me to step out of my comfort zone. I attended the External Communications meetings and was able to learn from people outside of URI about branding and strategic planning. After the meetings, Isabelle listened to my reflection and provided constructive feedback. Moreover, I was invited to lunch with the URI staff several times. Although it has only been a 6-week journey, URI has not only given me many opportunities to grow, to connect, and to learn, but has also treated me as part of the team and family. 
Another highlight in my internship is that I got involved with URI's Global Program -- the Indian Lab Project with Ripple Academy, which helped me to gain extensive understanding and hands-on experience of program planning in a non-profit organization. Working with Jaya, the coordinator for Global Programs and the liaison with Ripple Academy, I was prepared for my future research project while pursuing my career passion for women's rights and equality. I have compiled and organized informative data for the project by looking through the URI catalog and outside resources. As the first-hand compiler, I needed to make crucial decisions in selecting the useful materials. With Jaya's trust, I was able to utilize my emic and etic perspectives from my ingroup and outgroup observations to make a contribution in the planning process. I was really honored to be part of the project that will make a difference for the environment and women!
When I was applying for the intern position at URI through Meritus, I did not expect to learn so much and discover so many possibilities in non-profit work in just six weeks. After my journey at URI, I couldn't determine my career goal more to work in non-profit and media, in order to continue making social changes and spreading out voices!