Tour de Force – Make Collective Impact!
Thousands of groups and organizations, and millions of people all celebrating the International Day of Peace (IDP), advance humanity's ability to mobilize collective action for peace all over the world. Embrace the collective power of this IDP moment! 
Connecting your work with The International Day of Peace, One Minute of Silence, the 17 Sustainable Goals and the Universal Declaration of Human Rights, are four excellent paths to build collective global action. URI is grateful to the United Nations for promoting these global values that build peace, justice and healing for the Earth and all living beings.
1) Post Your IDP Action:
URI posts compilations of IDP events every year, so send in a description of your celebration in order to be included! (This is the form to fill out for IDP 2018.)
2) One Minute of Silence:
Join with thousands around the world to observe One Minute of Silence at NOON in all time zones, resulting in a wave of peace around the world. The 2018 Minute of Silence at the United Nations International Day of Peace observance will be led by students from Marjory Stoneman Douglas high school in Parkland, Florida.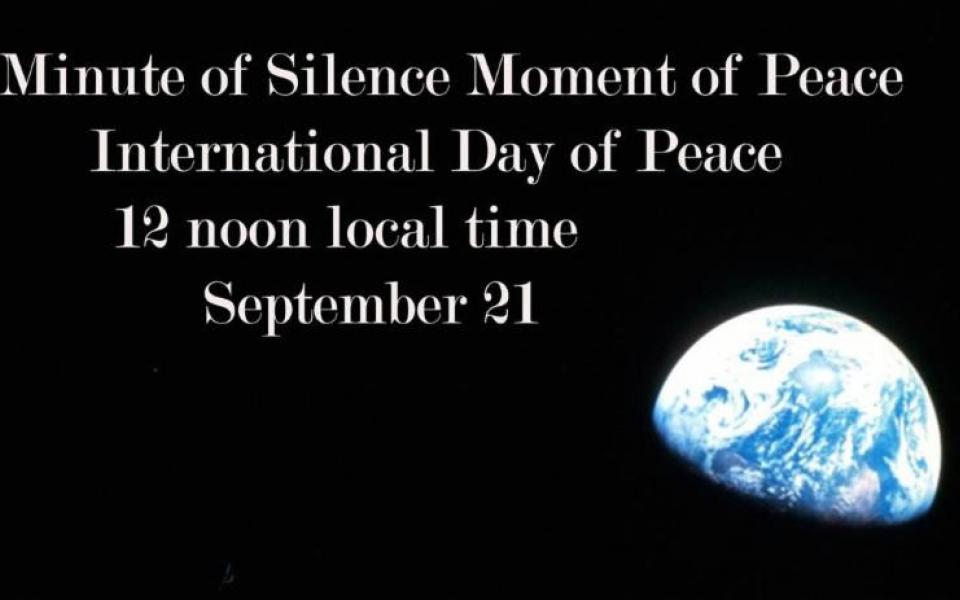 3) The 17 Sustainable Development Goals:
The United Nations Member States adopted the 17 Sustainable Development Goals. They cover a broad range of issues, including poverty, hunger, health, education, climate change, gender equality, water, sanitation, energy, the environment and social justice.
Find which Goal(s) match the actions your group is involved in. Discuss more specifically how your local work relates to this Goal or more than one Goal.
Contact a UN office and let them know what your group is doing in relation to these Goals.
4) Universal Declaration of Human Rights:
Which values and statements in this declaration are being expressed in your local actions?
The Universal Declaration of Human Rights is a milestone document in the history of human rights. The Universal Declaration – the most translated document in the world, available in more than 500 languages – is as relevant today as it was on the day that it was adopted, 10 December 1948.
"It is time all nations and all people live up to the words of the Universal Declaration of Human Rights, which recognizes the inherent dignity and equal and inalienable rights of all members of the human race. This year marks the 70th anniversary of that landmark document." – Secretary-General António Guterres
---
About this series:
Each year, hundreds of URI Cooperation Circles participate in the International Day of Peace (IDP). As a global community, we put organized global spirit and energy into action! Here are some beloved ideas and inspirations for peacebuilding. You can expect two issues of this series each week until September 21. Hope you love them too and find them useful!
See more posts in this series for more ideas about how to celebrate the International Day of Peace.
May Peace Prevail,
Sally