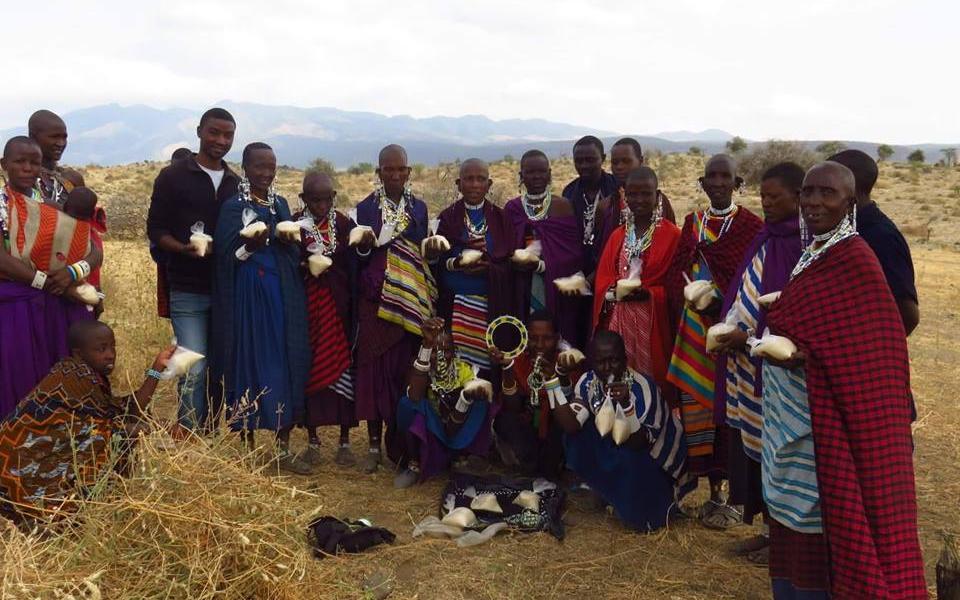 Please give a warm welcome to the latest groups to join the global URI network. Learn more about these groups, called Cooperation Circles (CCs), here.
We are now 999 Cooperation Circles Working in 109 Countries!
---
Africa Bridge Initiative (Lagos, Nigeria)
Africa Bridge Initiative works with religious leaders to promote peaceful co-existence for community development. The group of members was formed by calling on various young members of the various religious organizations around Idi Araba, Mushin and Ilasa. Bridge-building within various faiths in this area is very key. A lot of houses and lives were lost in the last religious crisis at Idi Araba due to lack of cooperation and knowledge of one another. The group has recently also undertaken advocacy and community mobilization towards peaceful elections in Nigeria.
---
Afghanistan Youth Empowerment and Peace-building Organization (Kabul, Afghanistan)
Afghanistan Youth Empowerment and Peace-building Organization (AYEPO) is an organization which is established by people who come from different ethnic and religious backgrounds, who work for the common good and play a part in solving problems that concern everyone in the country. By sharing stories, members of AYEPO who come from different walks of life better understand each other's lives and identify those problems that concern a specific group of people, and those problems they share. Members believe that this paves the way to define programs and activities that can tackle or at least play a promoting role in solving the problems and builds the so-much-needed social peace. "When people of various nations, ethnicities and religions place efforts to understand, appreciate and accept each other and work for the common goal, we achieve peace and prosperity."
---
Slam Out Loud (New Delhi, Northern India)
Slam Out Loud (SOL) is an initiative that deeply believes that something as fundamental as finding our voice, being able to express ourselves, should be accessible to individuals from all walks of life. SOL works at the intersection of art, education and leadership development by bringing the transformational power of the arts to disadvantaged children. The nature of their work involves interaction with artists and children of various ages as well as socioeconomic and religious backgrounds. A strong bridge between faiths is essential in the success of these engagements. Members believe that it is integral that all the members of Slam Out Loud (whether core team members, volunteer artists, or children) feel safe, accepted, and loved within the working environment and other interactions. This becomes especially important when the engagements involve children from disadvantaged communities, where differences of religion might be negatively highlighted in other contexts on a regular basis.
---
Hearts for Hearts - H4H (Chennai, Southern India)
Hearts for Hearts (H4H) is a Public Charitable Trust that performs with its surgical team FREE cardiac surgery and follow-up for the under-privileged, breaking barriers of religion, caste, creed and geographical barriers. Its voluntary surgical team and the hospital Public Health Centre (PHC) ensure that advances in cardiac surgery reach the underprivileged. It has professionals such as doctors, nurses, engineers, chartered accountants, microbiologists, perfussionists and home-makers. Together they are creating awareness, supporting early detection of cardiac diseases (predominantly children), and providing transportation and accommodation, preparation and performance of surgery and extended stay in accommodations.
---
Swamy Vivekananda Rural Development Society – SVNRDS (Nalgonda, Southern India)
Swamy Vivekananda Rural Development Society (SVNRDS) is a registered NGO that manages a rural hospital in the Nalgonda District of Telangana. Members of this organization are Muslims, Christians, and Hindus. SVNRDS serves the people of the area, providing health support free of cost, without any discrimination of caste, creed, or culture or political affiliation. Health Camp, Eye Camp, and Health Awareness Programs are conducted very successfully. Also their 'Farmers Club' has been a memorable activity, demonstrating innovative technology and collective farming systems. The promotion of yoga meditation and ethical values practices are highly appreciated. Members are also teaching science, math and English for all-around development of students of all religions through co-curriculum programs and games.
---
CC Kalrav Cultural Manch (Gujarat, Western India)
Members of Kalrav Cultural Manch are all fine actors and artists. For the past 17 years, theatre experts have been conducting dramas and street plays. They also offer workshops and trainings to the students of the National School of Drama. Kalrav Cultural Manch performs singing and storytelling with acting within the different communities to spread peace and give awareness messages. This organization hopes to create an impact by engaging community members and leaders in their Peace Mission.
---
LOTUS Center for All Faiths (Buckingham, VA, USA)
The Lotus Center for World Faiths (LCAF) was founded in 1996 by Sri Swami Satchidananda to share the message of LOTUS: "Truth is one, paths are many." LOTUS Center for All Faiths is the interfaith outreach arm of the shrine. Since 1996, LCAF has organized many interfaith events and programs at Yogaville and has participated in several interfaith conferences in the USA and Canada. At the moment members are focused on: Preparing a new edition of the LOTUS prayer book (original edition had gone out of print), compiling a sacred music CD with ritual music from the different faiths, planning for an interfaith retreat focused on helping interfaith activists re-ground in their own traditions and refresh for the long haul, and planning an annual Interfaith service and panel discussion on the theme of Caring for Creation.
---
Peace4maasai Foundation (URI Multiregion, based in India and the United Republic of Tanzania)
Peace4Massai Foundation was created by a group of young women and men with experience and capacity who have gathered across regions to support tribal communities. They have the UN Sustainable Development Goals in mind. They focus on Health, Environment, Education, and Empowerment for girls and women. They have started an open sky school in Massai that serves 1500 students aged 8-13 at the moment. Moral lessons, health and hygiene, group discussions, sports and drawing are part of their daily routine. Members also support the community in addressing challenges such as water shortage, environment degradation and lack of medical care. Their efforts to empower girls and women are also very much needed in an environment where only men own livestock.
---
Wisdom & Vision - WAV CC (URI Multiregion, based in the United States and Mexico)
The purpose of the Wisdom and Vision (WAV) CC is to preserve URI's institutional memory ("the wisdom of the past"), while recognizing that URI will always be undergoing growth and change, and looking ahead to anticipate opportunities and pitfalls for the organization ("a vision of the future").
Cooperation Circles Involved