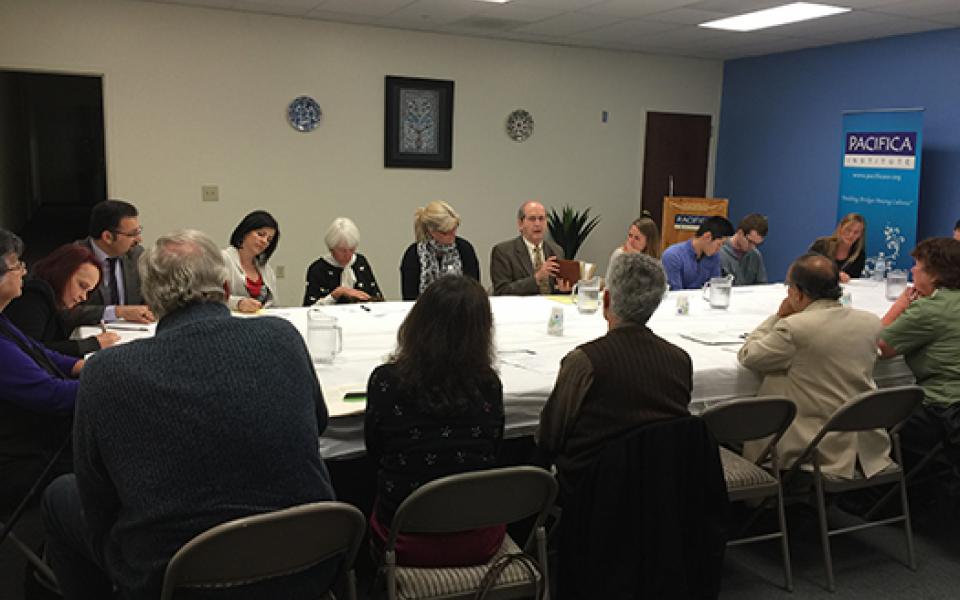 Cooperation Circles around the world organized conferences and educational activities in honor of World Interfaith Harmony Week 2015. From United Nations assemblies to thoughtful gatherings on foggy hillsides, people from all faiths across the planet connected over the shared desire to meet, discuss, and learn from each other's experiences.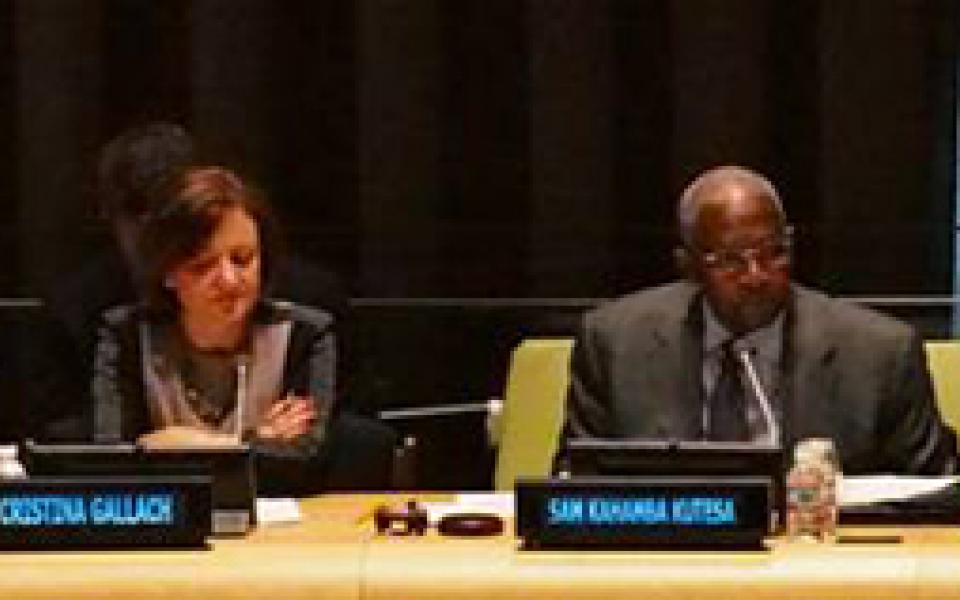 The Committee of Religious NGOs at the United Nations and the President of the United Nations General Assembly, H.E. Mr. Sam Kahaamba Kutesa, organized a special event for World Interfaith Harmony Week at the United Nations. Speakers conveyed inspiring stories, projects and personal events that highlighted the importance of interfaith harmony in their lives and their work. They presented peace, human rights, poverty, equality of women, education, health and the environment as shared goals and hopes among people of all faiths and countries. The event highlighted the role of multi-religious and multi-sectoral partnerships in achieving the proposed Sustainable Development Goals.
See a video from the United Nations event.
Submitted by: Monica Willard, United Religions Initiative, UN Representative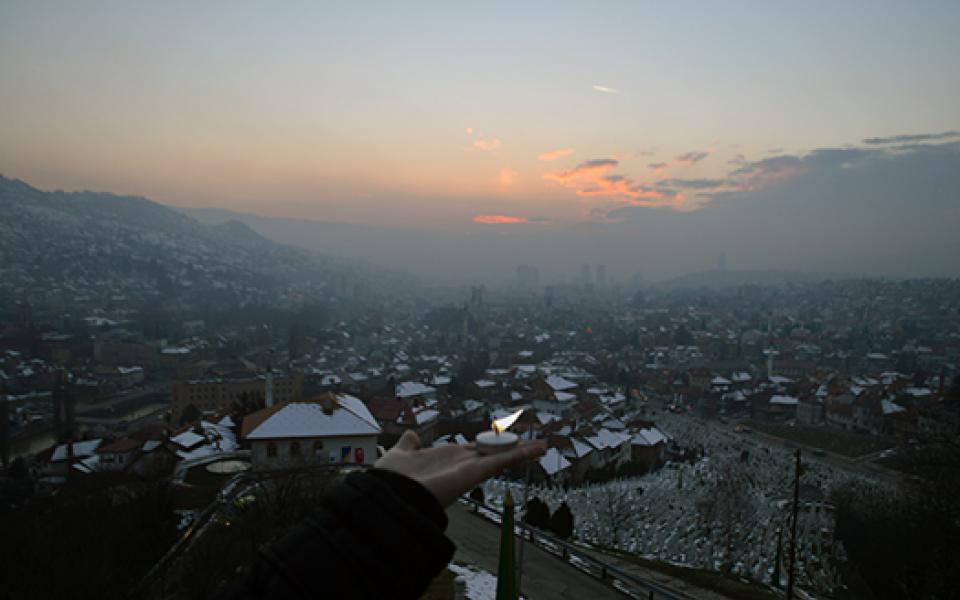 Host Cooperation Circle: Youth for Peace
Location: Sarajevo, Bosnia and Herzegovina
We gathered on the hill above capital city Sarajevo, called Yellow Fortress. Yellow Fortress is actually a remnant of the defensive fort built under the Ottomans. Remembering the victims from the Siege (1992-1995), from the youngest to the oldest, we lighted a candle to light their path on their journey to a better world.
It may be strange, but we found similarities with our gathering and the weather in Sarajevo. Sarajevo is known for its days full of fog. The relationship among this country's different religions also has too much fog (politically economically and socially), which contributes to bad relationships among people. There should be more candles (in the form of sharing positive experiences and stories) to move that fog from people's eyes.
Submitted by: Lejla Hasandedic, URI Europe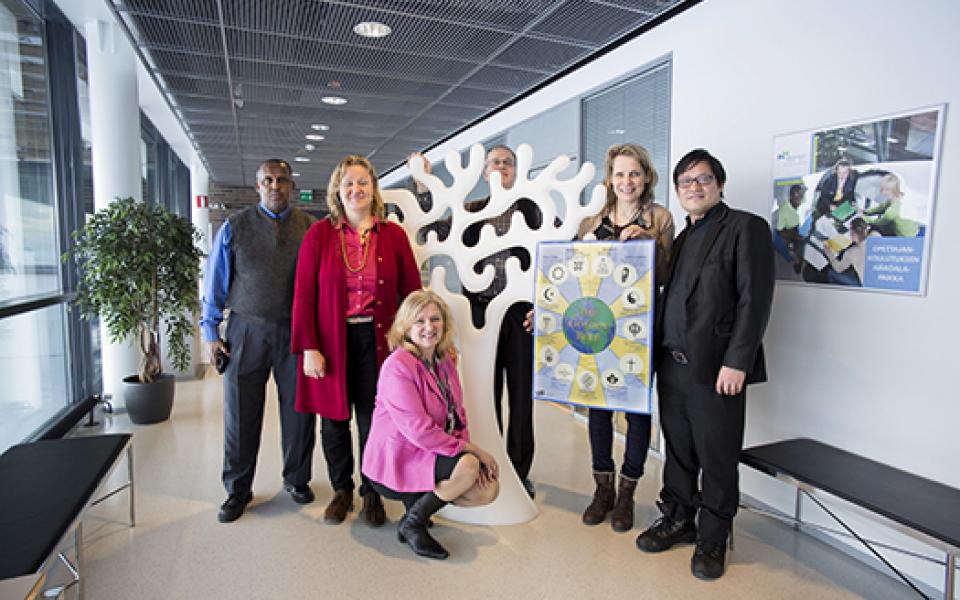 Host Cooperation Circles: Multiple
Location: Helsinki, Finland
People from different faiths participated in the World Interfaith Harmony Week event organized by University of Applied Sciences and the Union of Lutheran Parishes in Helsinki. The theme of this class for mainly business students was: how different values in cultures affect business.
Submitted by: Heidi Rautionmaa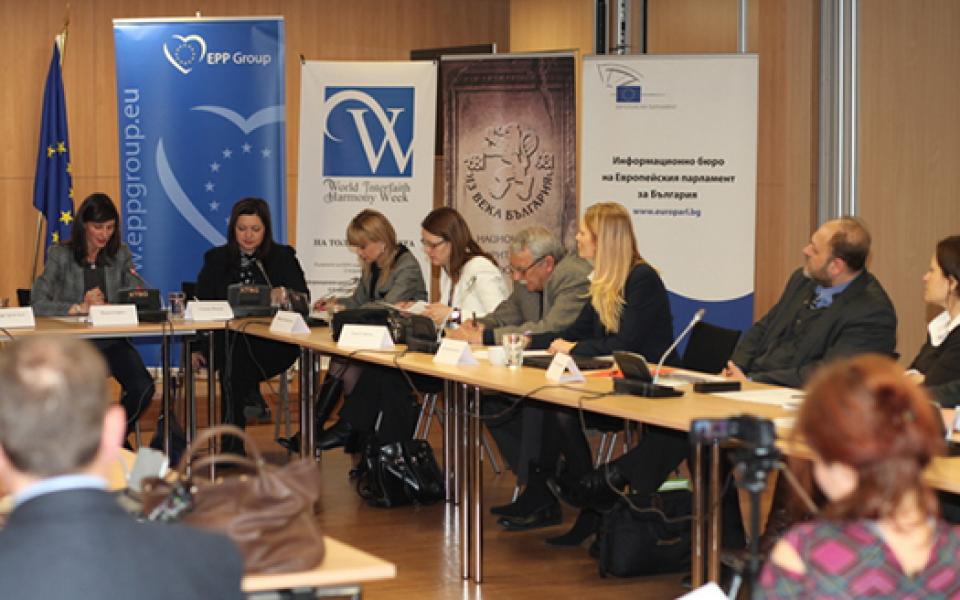 At the Bureau of the European Parliament in Sofia on 6 February 2015, outstanding Bulgarian writers, journalists, artists, governmental representatives and nongovernmental activists, as well as public and religious figures, gathered together for a round-table discussion in search of a new dimension of tolerance: post-crisis, post-2014 European elections, post-Charlie…
Read the full report here.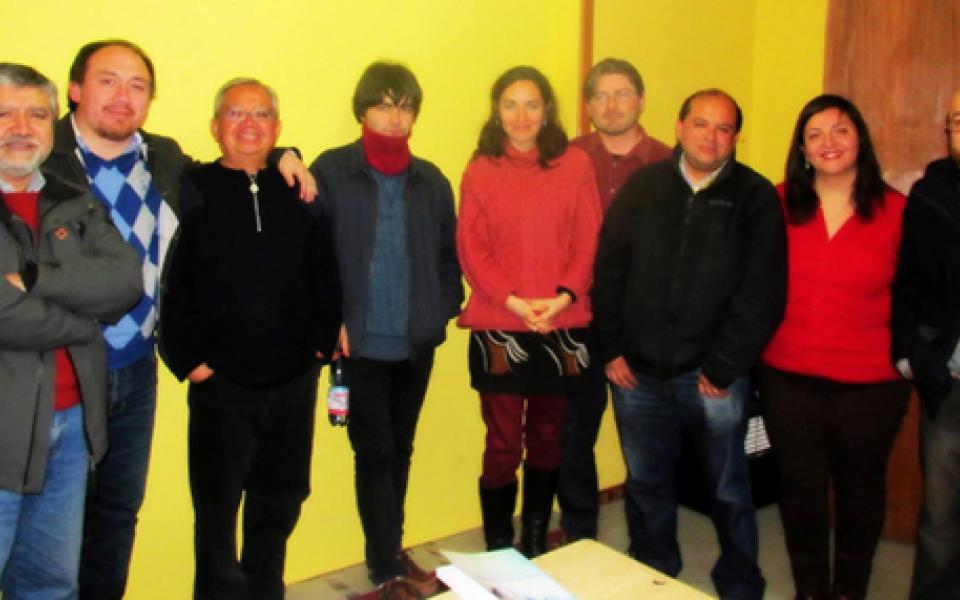 Host Cooperation Circle: Spiritual Forum Santiago
Location: Santiago, Chile & Concepción, Chile
In Chile, in the cities of Santiago and Concepción, two activities for dialogue and reflection were organized in the framework of the Interfaith Harmony Week. The Community of Reflection and Ecumenical Spirituality (CREE), who is a member of the Cooperation Circle Spiritual Forum of Santiago for Peace, which is a member of the United Religions Initiative for Latin America & the Caribbean, organized these activities. Most of the attendees were from different faith traditions such as: Christians, Catholics and evangelicals. 
Submitted by: Dra. Enoé Texier, Coordinadora Regional de la Iniciativa para las Religiones Unidas, (URI) América Latina & El Caribe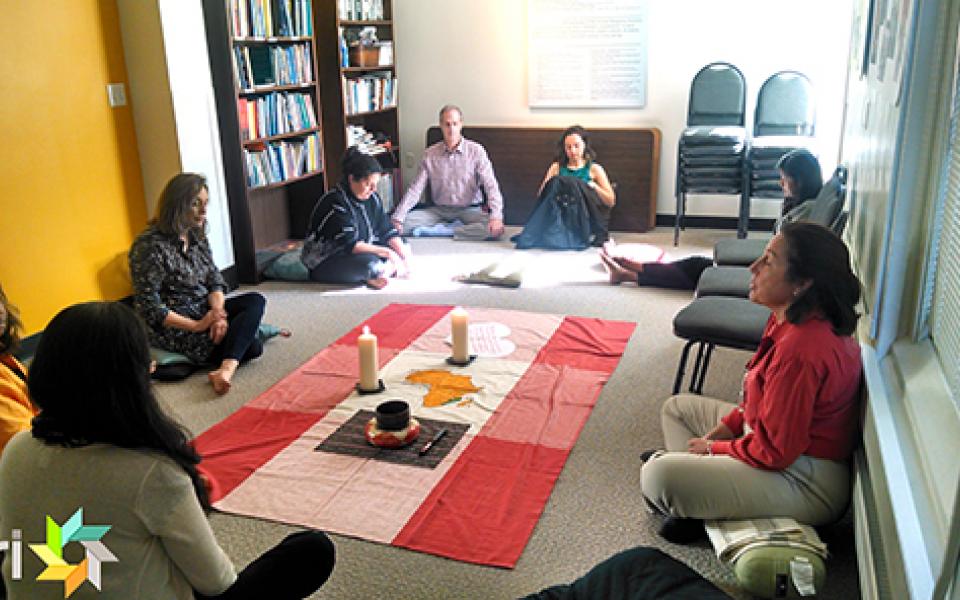 Location: San Francisco, California, North America
The United Religions Initiative global office staff gathered for the afternoon to share in a time of conversation, appreciation, and meditation surrounding World Interfaith Harmony Week.
Submitted by: Sari Heidenreich, Regional Coordinator for North America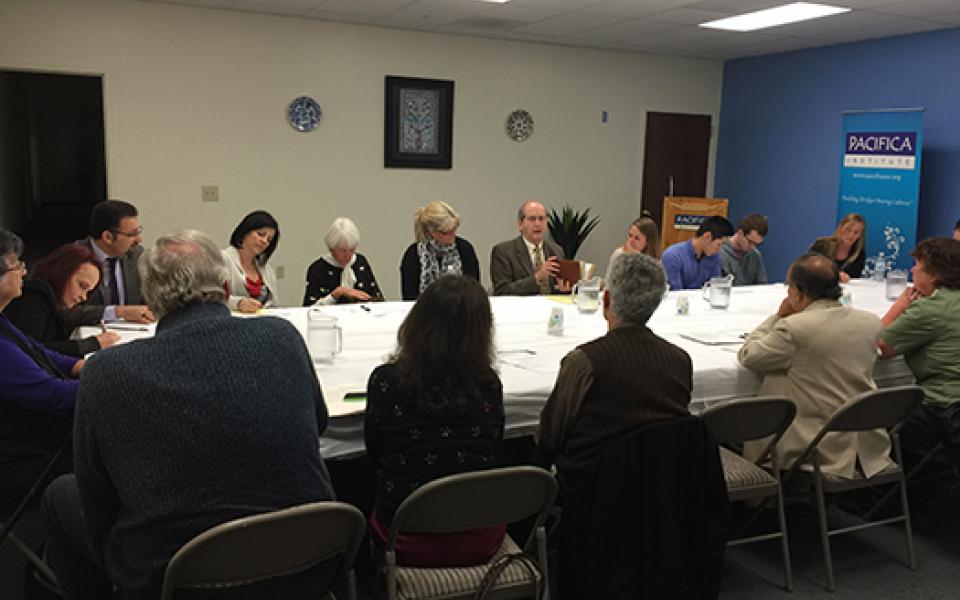 We embarked on a group discussion with brothers and sisters from different faiths sharing their religion's view on compassion as part of an event hosted by the Silicon Valley Interreligious Council (SiVIC)'s and the Pacifica Institute in celebration of World Interfaith Harmony Week and as part of the Compassion Games' Interfaith League.
Submitted by: Sari Heidenreich, Regional Coordinator for North America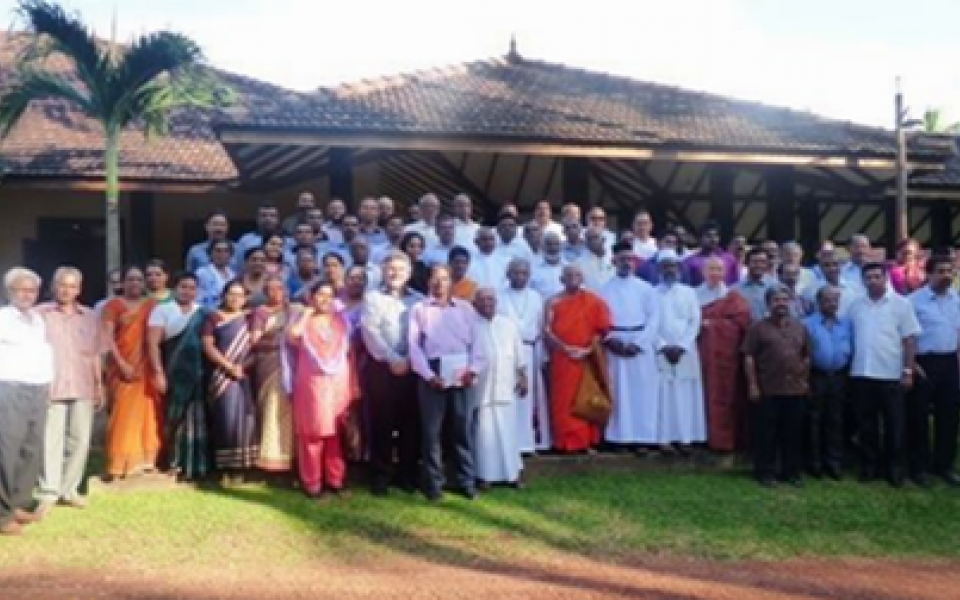 The 6th International Interfaith Conference on Holy Books was held in the first week of February at the Sarvodaya Institute of Higher Learning, Sri Lanka. This was organized by the Cosmic Community Centre Karickam in collaboration with Dr. Alexander Marthoma Centre for Dialogue Kottarakara, Kerala and the Sarvodaya Santhisena, Sri Lanka. It was held as part of UN Interfaith Harmony Week, 2015. About 125 delegates from different parts of the world attended the four days of programs.
See a 30-minute video of the conference produced by Arise Kochi.
Submitted by: Abraham Karickam, Regional Coordinator, India, South Zone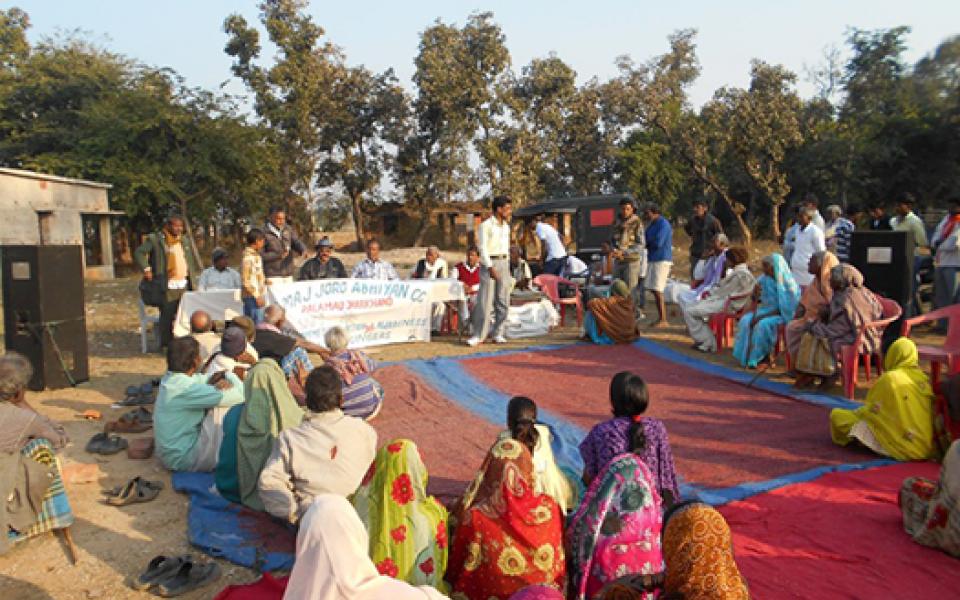 Location: Medininagar, India
Samaj Joro Abhiyan CC called a joint meeting among the villagers to celebrate interfaith harmony week by taking resolution that they would not engage into any form of conflicts or violence, and they would work with young people to create local employment to avoid drug addiction and other antisocial activities. They worked toward women's empowerment and engagement in social actions.
Mr. Chhamenswar Mehta, Cooperation Circle leader, addressed the gathering about Interfaith Harmony Week and role of URI in daily life. Nearly 100 needy villagers were given blankets on the same day, which were sponsored by URI East India.
Submitted by: Biswadeb Chakraborty, Regional Coordinator, India, East Zone
---
Read even more accounts of World Interfaith Harmony Week 2015 celebrations.
Cooperation Circles Involved