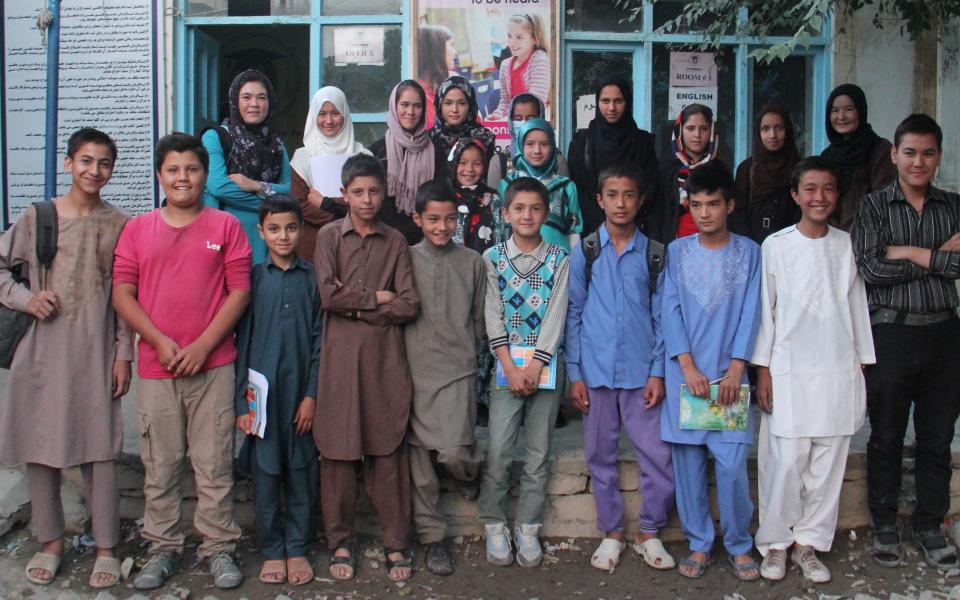 We start 2018 full of energy and optimism with a community of 904 URI Cooperation Circles. 
Eight outstanding groups/organizations have been accepted as URI members in Asia and North America this month.
Q: What are your group's most memorable activities? 
A: In 2016, we won the World Bank Youth Summit Competition (Theme: Rethinking Education: Innovative Ideas to Transform Education) from among 875 proposals and 108 countries. We grew from helping ten students in one province to over 200 in three provinces. We are in the beginning stages of starting in two more provinces.
Sahas Foundation (Delhi, India - North Zone, Asia)
Q: Why is interfaith bridge-building needed in the area where you work? 
A: We at Sahas are working with a vision to create a world free from gender-based violence. We envision reaching out each and every adolescent of our country. And this cannot be achieved by a team of 7 individuals. We strongly believe that only effective collaboration can lead this work. We think interfaith bridge-building is crucial to our work to take this gender work to a larger scale and bring in deeper perspective-building.
The Fotons (Delhi, India - North Zone, Asia)
Q: How did your group form? 
A: We all belong to the same university (Delhi University) and we decided to work for peace and harmony in different interfaith communities. We all have been working since 2014.
MES Kannanalloor (Kerala, India - South Zone, Asia)
Q: How do you foresee URI adding benefit to your group's efforts? 
A: We expect the students and staff of our school will take up the task of establishing peace and harmony to practice and pass it on to their respective communities.
Q: How did your group form? 
A: We felt the call to respond to global warming through the promotion of energy conservation, energy efficiency, and renewable energy. We believe it is so important to protect the earth's ecosystems, safeguard the health of all Creation, and ensure sufficient, sustainable energy for all.
Q: How long have you been working?
A: Camp Anytown Las Vegas has been operating in Las Vegas for 10 years and during that span, we've been able to put together 20 youth leadership camps with over 1,400 youth participants.
Q: How do you envision your CC living the Preamble, Purpose and Principles of URI's Charter?  
A: It's remarkably similar to our mission statement. Kids who go through any K4P program develop this intense, deep respect for other religions and cultures and traditions and beliefs, so there is a strong desire on their part to not just passively tolerate people of other backgrounds, but to actively support those people and speak out against discrimination. Our youth are deeply driven, in ways both small and large, to create cultures of peace - whether it's in your high school robotics team or in Israel/Palestine.
Q: What activities do you run?
A: The Safe Alliance of Interfaith Leaders (SAIL) began roughly 15 years ago as a response to Islamophobic reactions to 9/11. For many years, SAIL focused on building relationships between people of different faiths. Many activities, such as panel discussions, were closed opportunities where people could join together to think about common concerns. More recently, SAIL has started to organize more "outward-facing" events to create opportunities to change the narrative about non-Christian religions in public spaces (and also to change the narrative about what Christianity means in today's world). These events have included marches and a "Family Fun Day," which was an outdoor festival centered on a cornhole tournament that was open for all to participate.
May members of these Cooperation Circles fulfill their aspirations and live in peace!
May Peace prevail in Afghanistan, India and United States!
May Peace prevail on Earth!
Cooperation Circles Involved