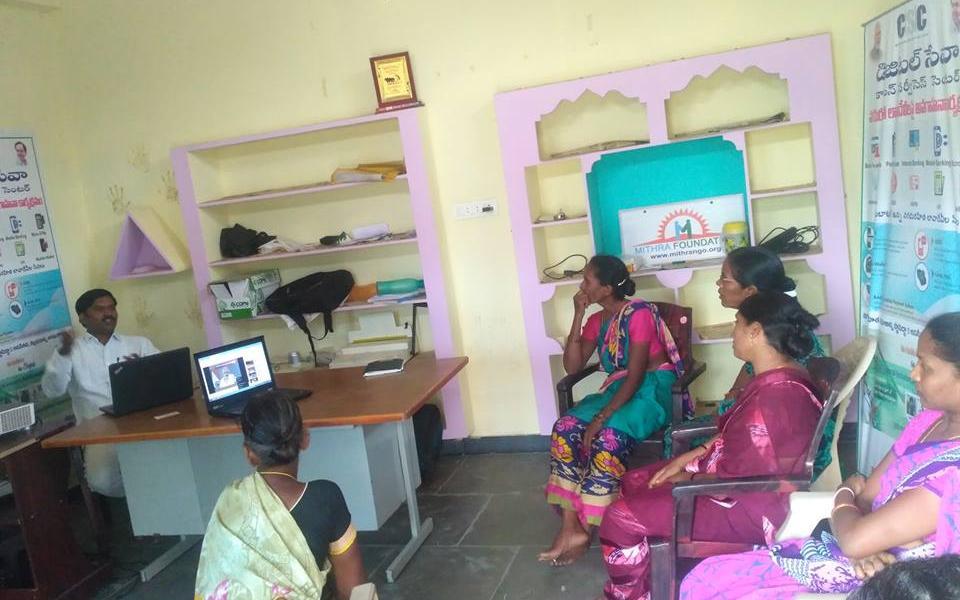 Please give a warm welcome to the latest groups to join the global URI network in November and December 2018. Learn more about these groups, called Cooperation Circles (CCs), 
here
.
---
Bitiya Ek Saahas (Bihar, Eastern India)
We are promoting cultures of peace through working for women, especially under age 18. We are working in the areas of girls' hygiene, health, education and environment. We experienced many problems and uprising conflicts among religions because of, perhaps, not good understanding. But URI is the only platform where people from all religions can gather and discuss their values and views to strengthen universal brotherhood. So, we have decided to extend our hand to URI and become a CC, so we can create strong bonding across religions.
---
Burnpur Interfaith Youth Council (Burnpur, Eastern India)
We are promoting cultures of peace through active participation of youth in interreligious and social actions. Engaging youth in social actions, especially helping needy ones irrespective of caste and creed, we have observed that young people are more open and embracing every religion and making friends. Since religious fanatism is trying to separate people, it is very important that young people stay united through social services. Therefore, we have created a Cooperation Circle to feed poor people, to educate children and provide assistance to girls and women.
---
Jaglal Chandrawati Welfare & Educational Trust (Bihar, Eastern India)
Our purpose is to promote communal harmony through women's empowerment, skill development, constitutional rights. We have 24 Hindu, Muslim, Buddhist and Jain members. Our group has been working since 2009. We believe that, given the present scenario of our country, promoting interfaith cooperation is very important to maintain interfaith relationships. Hence, we have decided to form this Cooperation Circle.
---
Brotherhood of Humanity (Delhi, Northern India)
We want to make religion part of the solution and not part of the problem. Our more than 20 members, from several sects of Islam, Sunni, Shia, and Sufi backgrounds, identify with the aims and objectives of URI. Our group has many people from different sectarian backgrounds among Muslims. It gives us a deeper understanding of the issues in our community and builds empathy.
---
Support Foundation (Delhi, Northern India)
We promote women's empowerment, skill development, people´s court, awareness of our constitution, children's rights, and LGBT and transgender rights. We have 30 members who practice Humanism, Hinduism, Buddhism, Sikhism, Islam, Jainism, and Christianity.
---
Mithra Foundation (Telangana, Southern India)
We decided to become a Cooperation Circle as we find great strength in the URI movement. Its Principles are very close to our aims and objectives. We are also working at the grassroots level, especially among the rural poor community. We have seven members of Hindu, Muslim, and Christian backgrounds.
---
Sarva Jana Sukino Bhavandhu (Tamil Nadu, Southern India)
We have seven members of Hindu, Muslim, and Christian backgrounds. We realized that our organization's activities are similar to the line and spirit of the thinking of URI, so we choose to become a Cooperation Circle of URI.
---
URI-Vinnarasu-Kanyakumari-Unit (Tamil Nadu, Southern India)
We desire harmonious living with people of different faiths. We have 25 members of Hindu, Muslim, and Christian backgrounds. Our group has been directly involved in multiple socio-economic development activities since its inception in 1984. We joined URI because we realize that the URI approach will add value to our activities.
---
Inter Religious Initiative for Child Development & Preservation (Mannar, Sri Lanka)
Our purpose is to understand and build bridges between people of different beliefs through work to save the children. Our 20 members are Indigenous, Hindu, and of different Christian denominations. URI community actions on conflict resolution and reconciliation, environmental sustainability, education, women's' and youth programs, and advocacy for human rights inspire us to implement grassroots actions. We all witness that URI is creating alternatives to the violence among people of different religions and cultures and build interreligious understanding.
---
Pull Together Now – PTN (URI Multiregion, based in North and South America)
Our programs and special events will be confluences where people reconnect with the heart-based wisdom and knowledge that binds us together and catalyze the healing, restoration and peaceful transformation of our world. Our 22 members come from traditions including: Indigenous (Dene Suline, Sahtu Dene, Dine, Oglala Lakota, Dakota, Northern Cheyenne, So'taa'ee band of the Northern Cheyenne, Nahuat Pipil Culture, Unungan, Cree, Woodland Cree, Metis, Hopi, Tewa, Havasupai, Penobscot, Otomi), Judaism (including Jewish Renewal), Buddhism, Christianity, and Spirituality.
---
URI Wisdom Circle (URI Multiregion, based in the United States of America)
 URI Wisdom Circle is an inclusive worldwide community of individuals and groups who, through awakened intention, strengthen and support the highest goals of participants and humankind by holding a vision of healing and elevating the consciousness of the whole, for the benefit of all. Our 8 members follow paths of Judaism, Christianity, Interfaith, Humanism, Spirituality, Ethical Humanist, Christian Contemplative, Interfaith Minister, and Inter-spiritual beliefs. We would become known as a 24/7 prayer meditation for all denominations of any spirituality, and no denominations. Whenever we get to our place of prayer, we join our thoughts together to support each group's progress. That is a lofty goal. But people want to join together, and we have been working on it and developing it.
---
The Greater Kansas City Interfaith Council (Missouri, United States of America)
The Greater Kansas City Interfaith Council (GKCIC) is a non-profit 501(c)3 organization, which has a Board of Directors that strives for inclusiveness. The Council is comprised of Directors who belong to 23 distinct faiths, religions. life philosophies and/or worldviews represented in the greater community, all of whom are passionate about multi-faith understanding. Working through Directors, Alternates, Advisors and Friends, the Council strives to provide engaging and educational programs about the many diverse faiths and traditions represented in Greater Kansas City by joining religion, spirit and community.
Cooperation Circles Involved